Soyabean trading range for the day is 3863-3987 - Kedia Commodity
17th February 2020 11:36 am
Investment Guru India

Soyabean
* Soyabean trading range for the day is 3863-3987.
* Soyabean recovered tracking gain's from Soybean on CBOT after reports of rising export from US
* USDA raised 2019-20 soybean export estimates by 50 mln bushels, partly increased imports for China.
* Concerns still there as sharp increase in the death toll from a coronavirus outbreak in China
* At the Indore spot market in top producer MP, soybean gained 2 Rupees to 4096 Rupees per 100 kgs.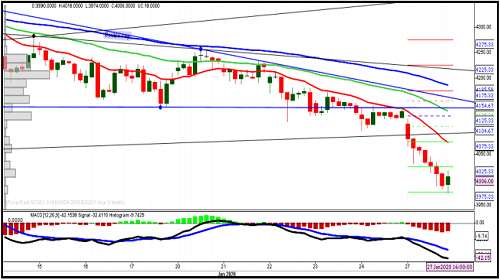 Rmseed
* Rmseed trading range for the day is 4012-4068.
* Rmseed gained on fresh buying as support seen from low level buying
* Prices managed to hold a physiological level of 4000 while record stocks with the government
* Upside is capped as weak demand and upcoming new crop arrival pressure
* In Alwar spot market in Rajasthan the prices dropped -25.75 Rupees to end at 4231 Rupees per 100 kg.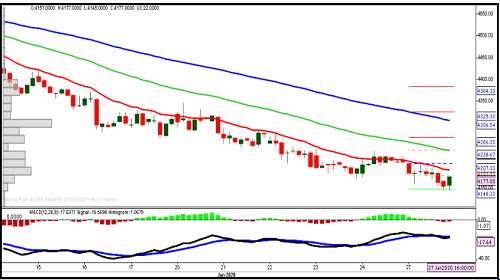 Soya oil
* Ref.Soya oil trading range for the day is 831-849.
* Ref.Soyaoil downtrend in oils and oil seeds continued in Indore mandis on weak physical demand
* Global cues and a sharp decline in export of soya DOC
* Chinese authorities reported 121 new deaths and 5,000 new coronavirus cases in mainland China
* At the Indore spot market in Madhya Pradesh, soyoil was steady at 847.85 Rupees per 10 kgs.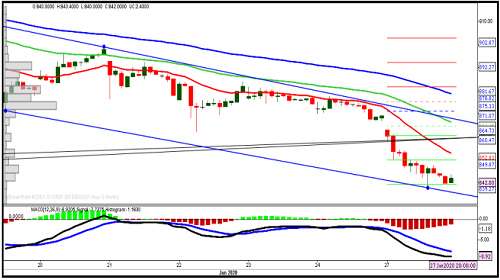 Crude palm oil
* CPO trading range for the day is 708.6-734.4.
* CPO settled down on long liquidation and expected to trade lower on lower demand from China.