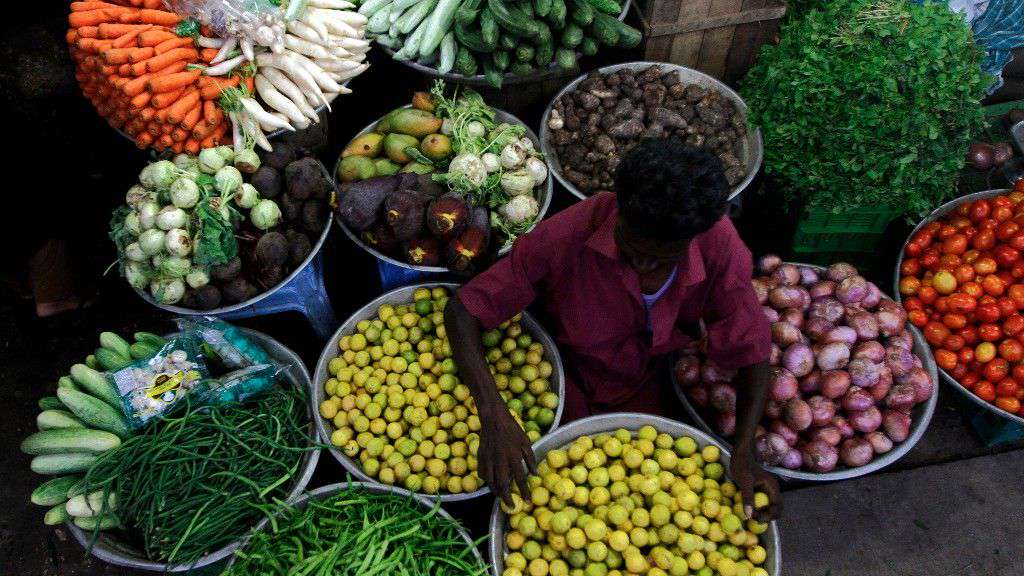 Wholesale Inflation Jumps to 3.1% in Jan Amid Economic Slowdown
14th February 2020 02:14 pm
The Quint

Wholesale prices based inflation rose to 3.1 percent in January, as against 2.59 percent in the previous month, due to increase in prices of food articles like onion and potato.
The annual rate of inflation, based on the monthly Wholesale Price Index, rose to 3.1% in January 2020, as compared to 2.59 percent for the previous month.
The inflation rate was at 2.76 percent during the same month last year, PTI reported. The rise is reportedly due to increase in prices of food articles like onion and potato.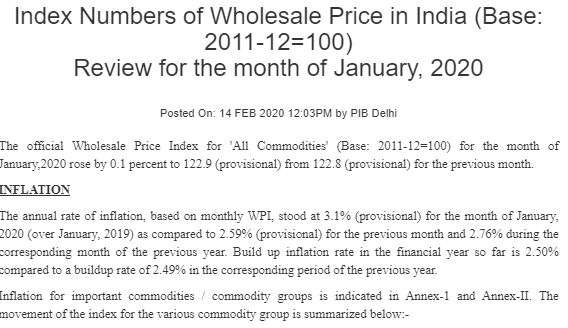 The rate of rise in prices, for food items, rose to 11.51 percent during January as against 2.41 percent a month earlier, while for other items it increased by almost three times, to 7.8 percent from 2.32 percent in November, the information released by the Ministry of Commerce and Industry on Friday, 14 February, showed, as reported by ANI News.
Vegetable prices surged by 52.72 percent, mainly due to the nearly 300 percent rise in onion prices, followed by potato at 37.34 percent.
Wholesale Inflation Rises to 2.59% in December on Costlier Veggies
Retail Inflation Also Up
Retail inflation had risen to 7.59 percent in January 2020 from 7.35 percent in December 2019, showed data released by the National Statistical Office (NSO) on Wednesday, 12 February.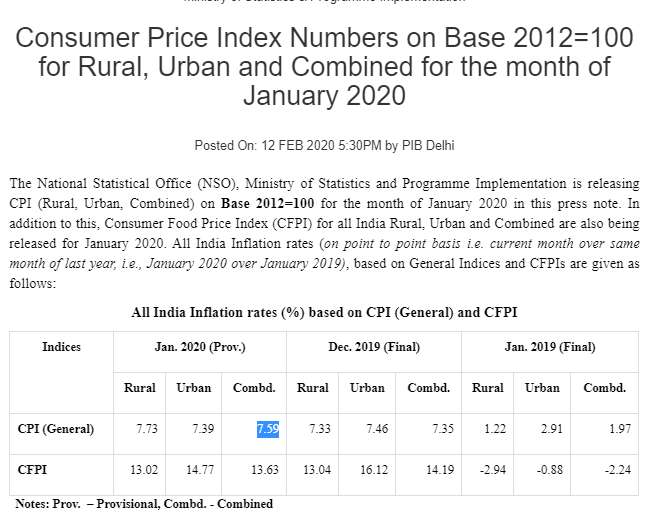 The country's industrial output had fallen by 0.3 percent in December 2019. Electricity generation had also dropped by 0.1 percent, compared to a growth of 4.5 percent in December 2018.
Retail Inflation Jumps to 7.3% in Dec, Crosses RBI's Comfort Level
(With inputs from PTI and ANI)