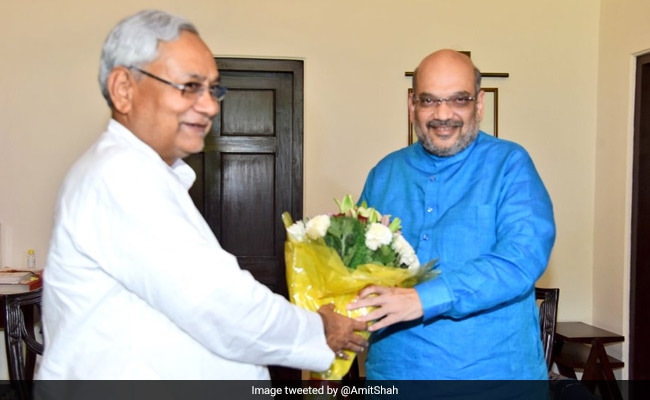 JDU-BJP Alliance: Is BJP-Nitish Kumar Tie-Up Intact? Answers Likely In Amit Shah's E-Rally
02nd June 2020 12:10 am
ndtv.com

Union minister Amit Shah's address at the virtual rally next week is expected to put to rest all speculation regarding the BJP's alliance with Nitish Kumar and his position as its face for next year's state election.
A section of the BJP feels Nitish Kumar has been drawing a lot of criticism because of his handling of the migrant labourers' issue and that he could have a negative effect on the BJP's prospects.
Insiders said some senior BJP leaders, however, feel that dumping the Chief Minister at this point might be a risk worth avoiding as he still enjoys popular support.
Nitish Kumar's opponents within the BJP had also been vocal ahead of the Lok Sabha elections, unwilling to accept his demand of a 50-50 seat division.
But Amit Shah had not only agreed to an equal distribution, he had also made Mr Kumar the face of the party in the state. The strategy had paid off, with the alliance sweeping up all but one of the state's 40 Lok Sabha seats.