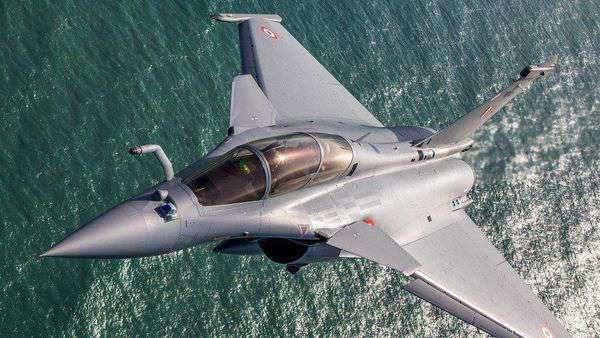 Dassault Aviation releases first photos of airborne Rafale Jet RB-002
09th October 2019 08:08 pm
Livemint

A day after Defence Minister Rajnath Singh formally took delivery of the first of the 36 Rafale multi-role fighter jets, Dassault Aviation, the French company that manufactures the jets, has released the first airborne photographs of the second aircraft with the tail number RB-002.
The first batch of four Rafale jets will fly to their home base in India by May 2020. All 36 jets are expected to arrive in India by September 2022.
On Tuesday, Singh had attended the handover ceremony along with his French counterpart Florence Parly at aircraft maker Dassault Aviation facility in Merignac, southwestern France.