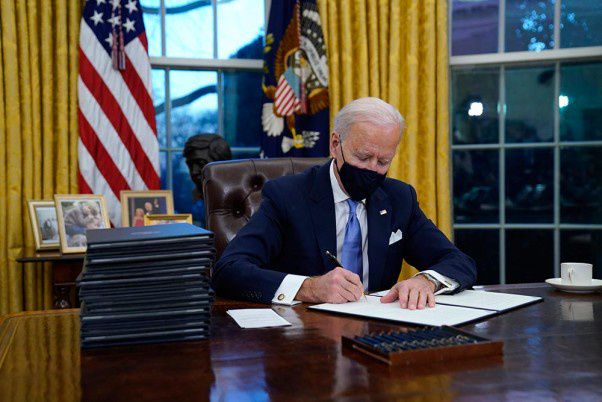 Covid Challenge: Joe Biden Makes Covid Test, Quarantining Mandatory For People Entering US
22nd January 2021 09:26 am
Outlook

US 46th President Joe Biden has signed a series of executive orders to address the various Covid-19 challenges. Apart from face masks being made compulsory, Joe Biden declared Covid-19 test mandatory for travellers entering the United States from other countries, followed by a fixed period of quarantining as and when they arrive.
US President while signing the orders at the White House Event said, 'In addition to wearing masks, everyone flying to the United States from another country will need to test before they get on that plane, before they depart, and quarantine when they arrive in America"
'Our national plan launches a full-scale wartime effort to address the supply shortages by ramping up production and protective equipment, syringes, needles, you name it.