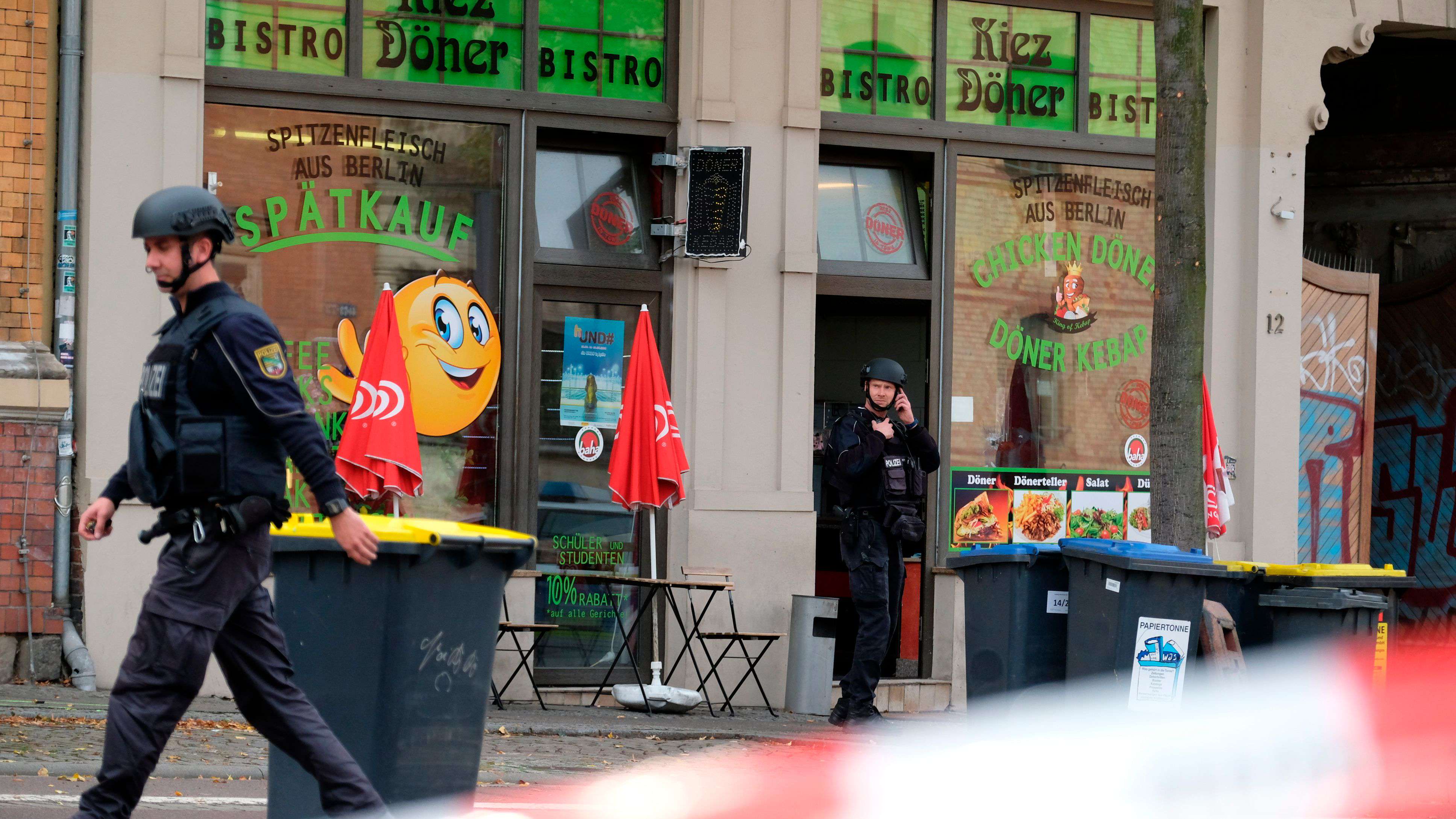 2 Dead, 1 Held After Shooting in Germany's Halle; Motive Unclear
09th October 2019 08:54 pm
The Quint

A police officer walks in front of a kebab grill in Halle, Germany, Wednesday, Oct. 9, 2019. 
Several shots were fired on Wednesday, 9 October, in the eastern German city of Halle, leaving two people dead as the suspected assailants fled, police said.
The exact target of the attack was not clear, since it took place near a synagogue and a kebab shop, witnesses said.
Police said in a tweet that the suspects fled in a car, and soon after reported that one person had been arrested. They gave no information about that person or reasons why they thought the attack was carried out by multiple assailants.