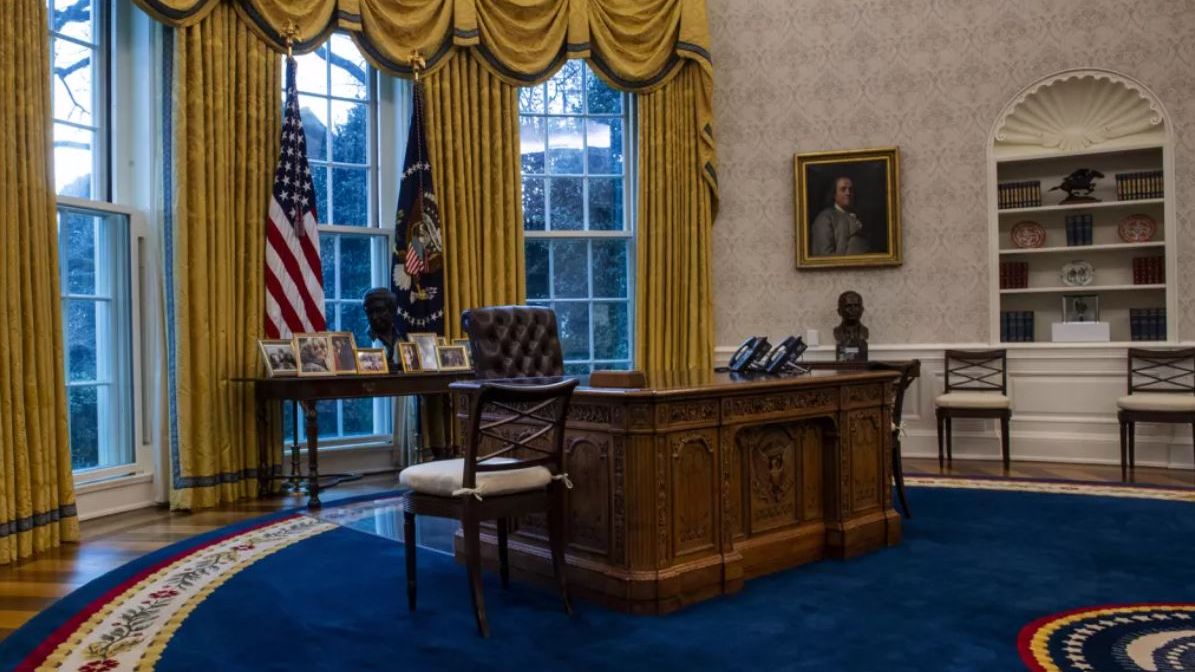 Moon rock from 1972 adorns US President Joe Biden's Oval Office
25th January 2021 06:59 am
India Today

A 3.9-billion-year-old sample of Apollo-recovered moon rock has been put up on display in US President Joe Biden's Oval Office at the request of his administration.
According to a report in Space.com, the lunar sample 76015,143 was chipped "from a large boulder at the base of the North Massif in the Taurus-Littrow Valley" by Apollo 17 astronauts Eugene Cernan and Harrison Schmitt, the last (to date) humans to walk on the moon.
Cernan and Schmitt, together with command module pilot Ron Evans, returned the sample, and others like it, to Earth on Dec. 19, 1972 (lunar sample 76015 was collected 6 days earlier on Dec. 13, 1972).