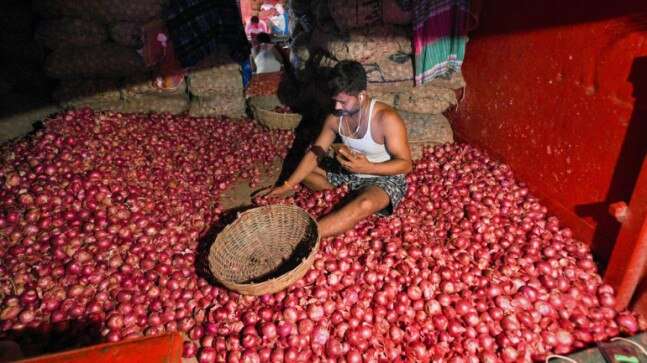 Onion prices touch record four-year high
23rd September 2019 04:46 am
India Today

Onion prices have soared yet again across the country and this time is at a record four year high. The retail prices in Delhi-NCR shot up as high as Rs 60 to Rs 80 per kilogram which is almost a 25 per cent increase in the retail markets.
Homemakers are finding it difficult to cope up with the sudden spike of prices. The wholesale prices have increased substantially as well since the wholesalers are selling onions at Rs 35-50 per kilogram.
According to Haji Yameen, an onion trader at Okhla Mandi, "Yes, the prices have shot up substantially because of shortage in supply. Delhi-NCR is likely to be affected because the demand here is almost 1.5 times more than the supply. Lately, the onion crops were destroyed because of heavy rains in the southern parts of the country and crops have been ravaged on a large scale in Karnataka.