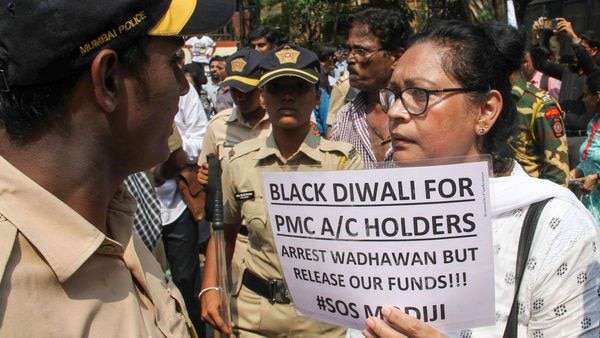 PMC Bank scam: Custody of Wadhawans and Waryam Singh extended to 14 Oct
09th October 2019 05:59 pm
Livemint

Mumbai: Police custody of Housing Development and Infrastructure Ltd (HDIL) promoters Rakesh and Sarang Wadhawan as well as former chairman of Punjab and Maharashtra Cooperative (PMC) bank Waryam Singh has been extended till 14 October.
All three were arrested last week by Mumbai Police's Economic Offences Wing for their alleged involvement in a ₹4,355-crore fraud case at PMC Bank. While Rakesh Wadhawan and son Sarang have been in the police custody since 3 October, Singh was arrested two days later.
Former managing director of PMC Bank Joy Thomas will be in EOW's custody till 17 October.
A special court of Mumbai Police's EOW has extended custody of all the three for further investigation into the case. EOW officer senior inspector Kishor Parab told the court that the police have discovered "falsification of many documents during the course of interrogation of the accused".
"Accused are being confronted with each other for new revelations. And to further do the same, more custody of the accused is required," Parab said in the court. The defense counsels did not challenge cop's plea on extending the custody of the accused.
Meanwhile, hundreds of angry PMC Bank depositors protested outside the court, hurling water bottles at defense lawyer's vehicle.
This is the second time Mumbai's Esplanade court extended custody of the Wadhawans on EOW's request. Given that the size of the scam is large, a detailed investigation is required, EoW had told the court earlier while seeking remand for the Wadhawans. EoW had informed that 70% of depositors money was availed by HDIL as loans while creating around 21,000 fictitious accounts to "camouflaged the unaccounted loans".