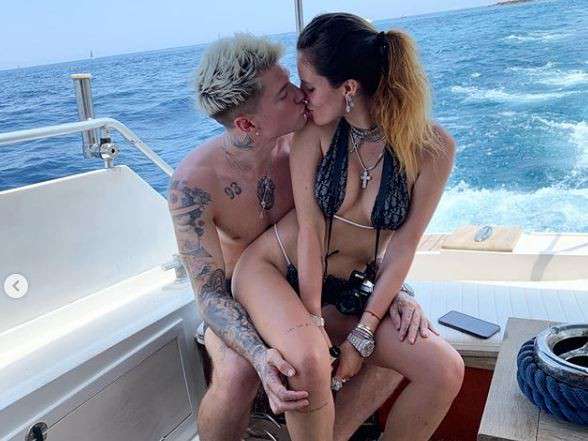 Bella Thorne gets naughty with her new beau in public; actress packs on the PDA in skimpy swimwear [Photos]
26th August 2019 02:25 am
IBTimes

Bella Thorne seems to be bouncing back quite nicely. The actress recently made shocking claims and confessions on social media where she opened up about being sexually exploited all her life among other disturbing things.
However, Bella was recently spotted in Italy in high spirits. Reportedly, Bella Thorne and her beau Benjamin Mascolo were spotted putting their romance on display as they shared a warm embrace on the water while on holiday in Benjamin's native Italy. Apparently, they've been dating since April.
Bella looked gorgeous in a skimpy tiger-printed bikini that showed off her curves.