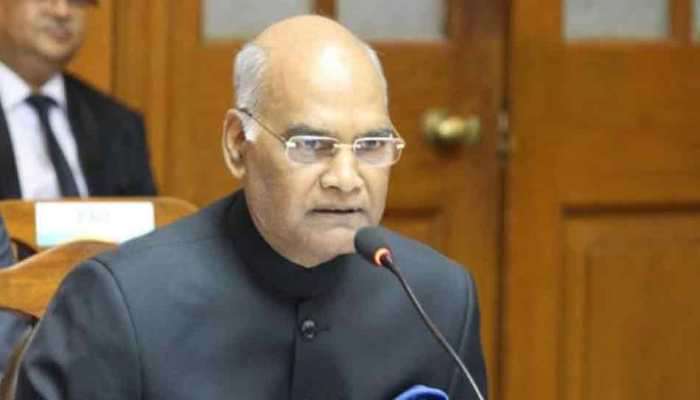 President Ram Nath Kovind approves Ordinance on salary cut for MPs, effective from 1st April 2020
08th April 2020 12:56 am
Zee News

New Delhi: President Ram Nath Kovind on Tuesday (April 7) night approved the Ordinance amending the Salary, Allowances & Pension of MP Act, 1954 reducing allowances and pension by 30 percent w.e.f. 1st April 2020 for a year. Each MP will also now forfeit Rs 27,000 per month from out of Constituency Allowance and Office Allowance, according to a government statement.
Joint Committee of Parliament in consultation with the government recommends 30 percent cut in Constituency Allowance of Rs 70,000 pm which comes to Rs 21,000. Now it will be 49000 per month, it said, adding "Out of Rs 60,000 of Office Allowance per month, each MP will now get Rs 14,000 towards stationery as against Rs 20,000 earlier."
Meanwhile, there is no cut in the amount of Rs 40,000 pm meant for engaging PAs.