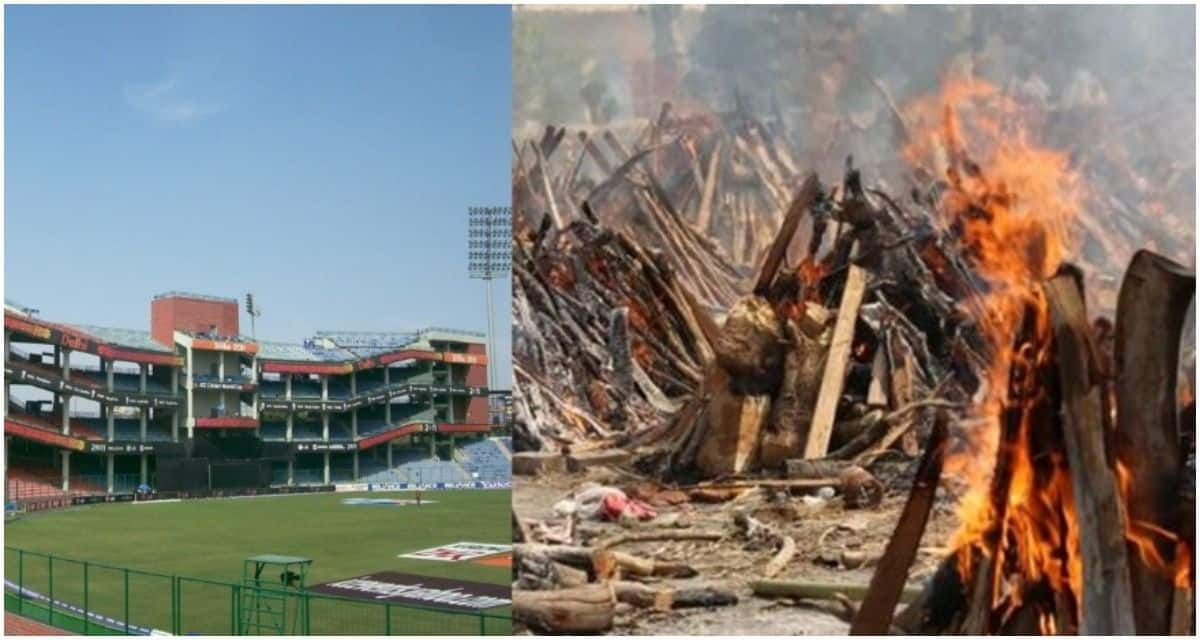 Delhi Recorded More Deaths Than Runs Scored On IPL Match Days
04th May 2021 05:07 pm
India.com

Delhi, an Indian Premier League (IPL) venue, was reeling from the beginning of the second wave of the Covid-19 pandemic, but the Indian cricket board turned a blind eye to the hundreds of people who were dying daily in the national capital. On the four IPL match days in Delhi, on three days more people died of Covid-10 than the number of runs scored by the competing teams.
On April 28, a total of 344 runs were score in the IPL match in Delhi and 368 people died of Covid in the city. On April 29, 343 runs were scored and 395 people died. And on May 2, 407 people died of the viruss while 385 runs were scored.
On the four days on which IPL matches were played in Delhi, 1,582 people died of Covid and 96,202 fresh cases were reported.