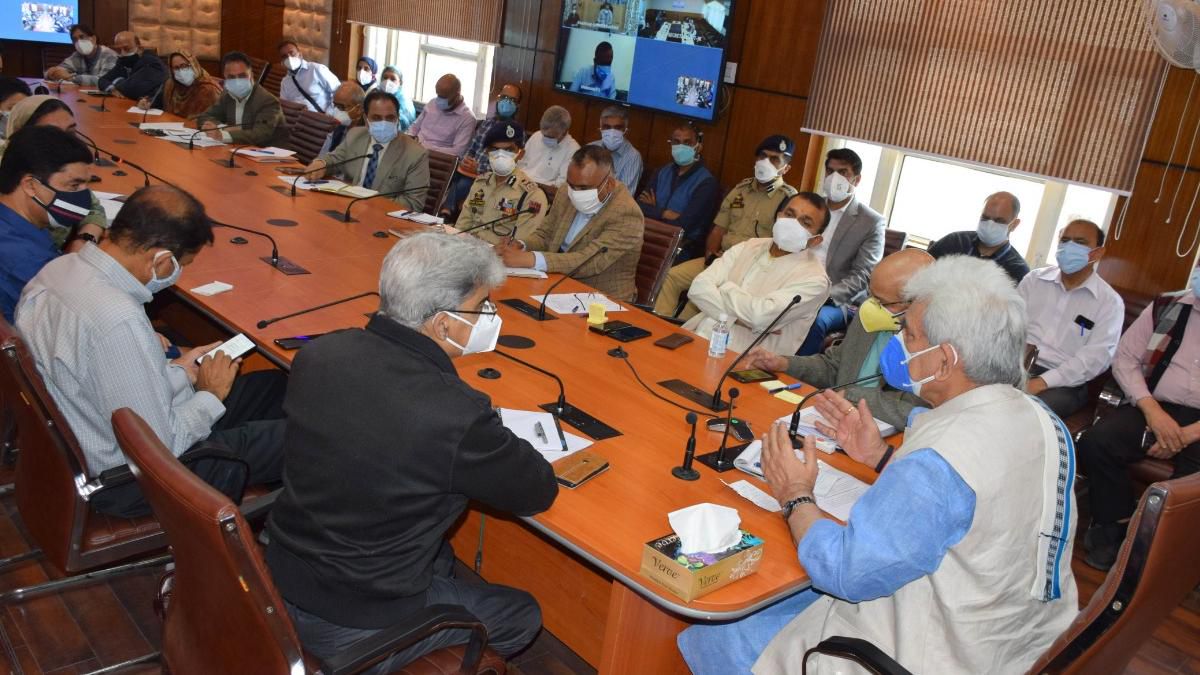 LG directs to increase beds with oxygen support within week in Kashmir Division
06th May 2021 03:16 am
India Today

In order to further strengthen Covid-19 facilities, Lieutenant Governor, Manoj Sinha on Wednesday directed the Senior Doctors, Health Officials and CMOs to increase additional 1,050 oxygen beds in the Kashmir division to ensure immediate treatment for the people requiring hospitalization.
The Lt Governor directed that increased bed capacity with oxygen should be ready within a week. It will substantially improve the health infrastructure and help outpatients in the hour of crisis, he added.
The Lt Governor was chairing a series of meetings with senior Doctors and Chief Medical Officers of the Kashmir Division here at the Civil Secretariat, in which he reviewed the Covid-19 situation and containment measures put in place to effectively control the spread of Coronavirus.