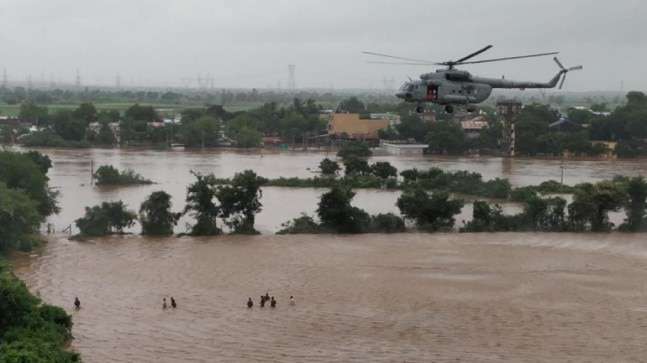 Monsoon fury: Toll mounts to 225 as 4 states continue to reel under floods, red alert issued in Kerala
14th August 2019 12:33 am
India Today

Even as heavy downpour continued to hit several parts of the country on Tuesday, the toll in flood-affected areas in four states mounted up to 225.
The situation continued to remain grim with rescue operations being carried out in areas where lanes were choked due to flood water.
While 88 people were reported dead in Kerala, 54 died in Karnataka, 49 in Maharashtra and 31 in Gujarat in floods and related incidents.
Two rain-related deaths were also reported from Uttar Pradesh where several parts saw heavy overnight showers.
Here's all that happened today as situations worsened due to incessant rainfall in Kerala, Karnataka, Maharashtra, Delhi, Odisha and Himachal Pradesh.