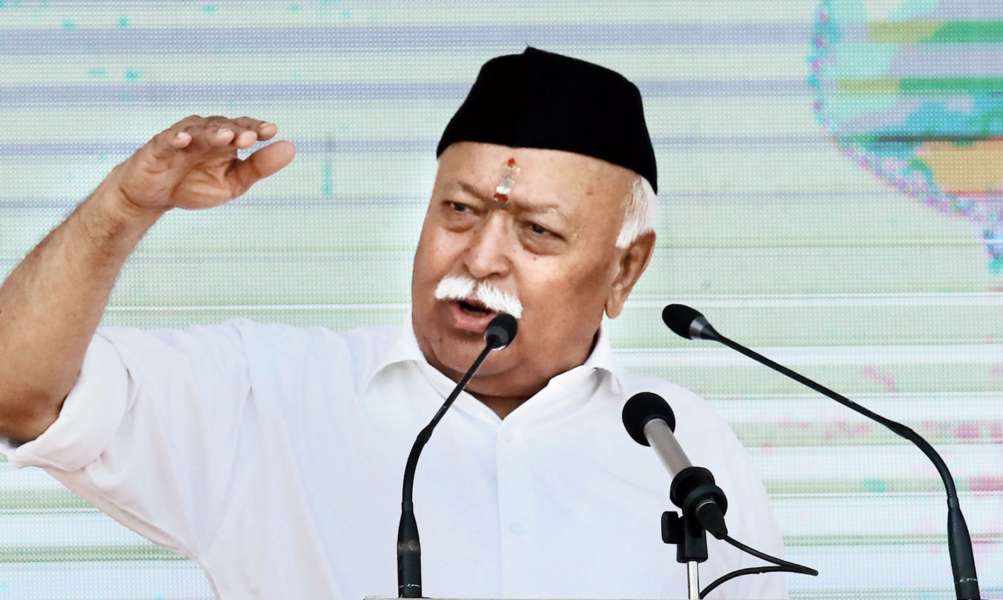 Divorce tied to education: Bhagwat
17th February 2020 02:19 am
The Telegraph

The cases of divorce are found more in "educated and affluent" families nowadays as education and wealth bring arrogance along, which results in families falling apart, RSS chief Mohan Bhagwat said on Sunday.
He said there was no alternative to a Hindu society in India. Bhagwat was addressing a meeting where RSS workers were present along with their family members.
"Nowadays the number of divorce cases have increased a lot. People fight over trifle issues. The cases of divorce are more in educated and affluent families because with education and affluence comes arrogance, as a result of which families fall apart.