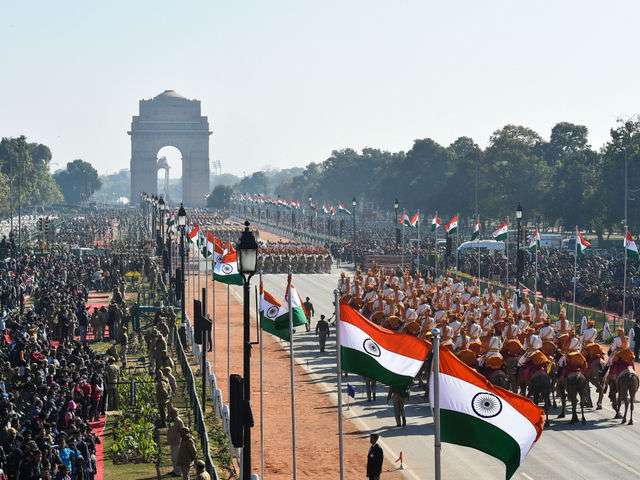 'How's the josh? High sir', say Republic Day contingent leaders as they brave chilly winters during rehearsals
25th January 2020 12:41 am
TimesNowNews

New Delhi: Flt Lt Shrikant Sharma, who is set to lead the 144-strong India Air Force contingent on Rajpath on Sunday for the second consecutive year, says there is "no room for complacency" and he has competed with himself to "better his last performance" during the parade.
"I have been chosen again and it is a matter of double pride for me and my family. But representing the IAF and the nation in the Republic Day parade fills one with great humility," he said.
The 27-year-old IAF officer, brimming with pride, says he and his contingent have practiced very hard to "perfect the moves" in biting Delhi winter.