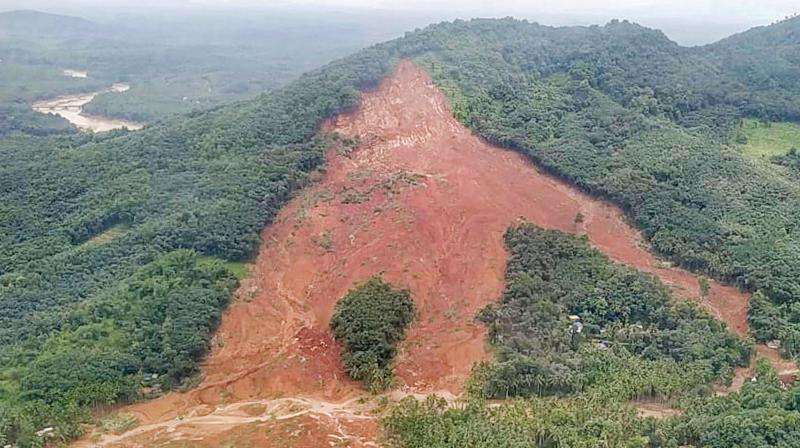 Kerala: Flood toll 95, search for missing goes on
14th August 2019 01:47 am
Deccan Chronicle

Kozhikode: Though search operations continued for the landslide victims , only one body was retrieved from Kavalappara in Malappuram and none from Puthumala in Wayanad. So far 20 bodies were retrieved at Kalavalappara while 39 are yet to be found. Seven more bodies are missing at Puthumala.
As the death toll rose to 95 in the state, the rescue workers of Army, Fire and Rescue, National Disaster Response Force (NDRF) and volunteers were on with their mission while plans were afoot to use more machines and technology for tracing the bodies.
The rescue workers were witnesses to heart-rending scenes.