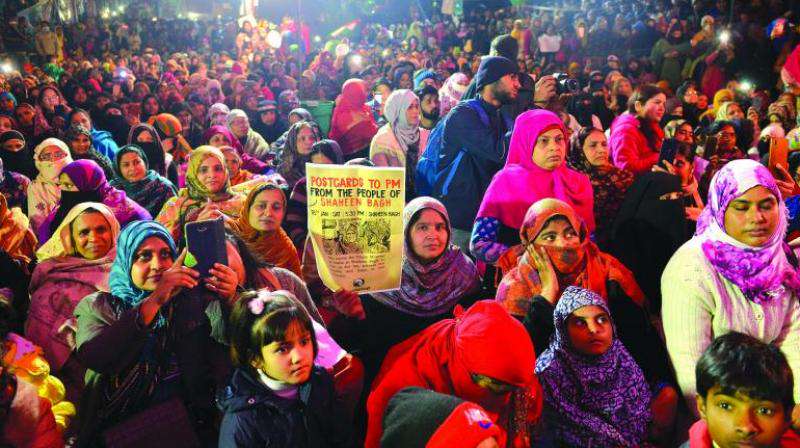 Supreme Court needs to look at human aspect of Shaheen Bagh
21st February 2020 02:43 am
Asian Age

Before the Supreme Court felt compelled to ask the protesters to choose another site if they wished to continue protesting.
While providing its good offices to deal with the subject of the peaceful Shaheen Bagh protest - which has become politically complex on account of the Union government's obduracy - and naming three well-intentioned interlocutors, the Supreme Court has just been lazily liberal. Its attitude can only bring comfort to the ruling establishment, though this may not be by design.
An ineffective outcome seems to be written into the project because it glosses over the ground realities and betrays short-sightedness and ignorance of the political canvas on which the CAA law - in reaction to which Shaheen Bagh has sprung - has been inscribed.