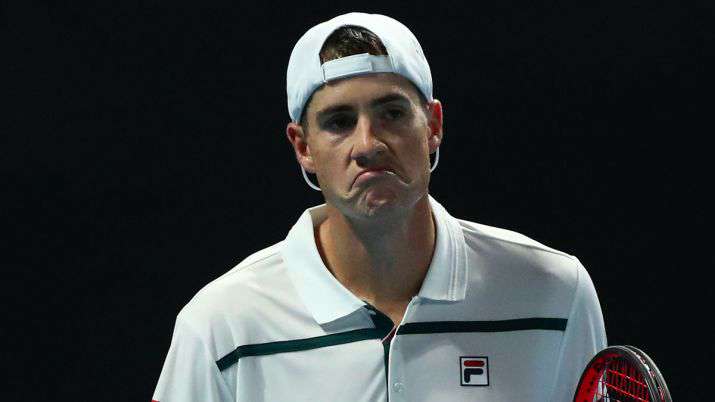 New York Open: Top-seeded John Isner crashes out in second round
14th February 2020 01:59 pm
India TV

Image Source : GETTY IMAGES
Top-seeded John Isner crashes out in second round
Top-seeded John Isner was upset in the second round of the New York Open, losing to Jordan Thompson 7-6 (2), 6-7 (3), 6-3 on Thursday night.
Isner, who had a first-round bye, was playing his first match since having to retire from his third-round match at the Australian Open against Stan Wawrinka because of a left foot injury.
The hard-serving American was broken early in the third set and unable to do much from there against Thompson, an Australian whom Isner had defeated in all three previous meetings.