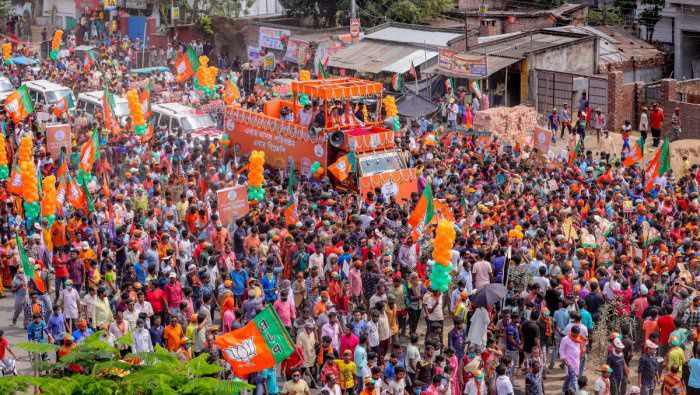 India struggles with Covid-19 count, bed shortage but political rallies continue
19th April 2021 01:52 pm
Deccan Herald

Reuters,
India's daily Covid-19 cases jumped by a record 2,73,810 on Monday as the health system crumbled under the weight of patients, bringing total infections closer to that of the United States, the world's worst-hit country.
India's hospitals are struggling with a shortage of hospital beds and oxygen supplies as infections pass the 15 million mark, second only to the United States. The country's deaths from Covid-19 rose by a record 1,619 to reach a total of 1,78,769.
India's woes rise with record 2.73 lakh single-day Covid-19 cases, 1,619 deaths
Despite soaring infections, politicians continued to hold mass rallies across the country for state elections.