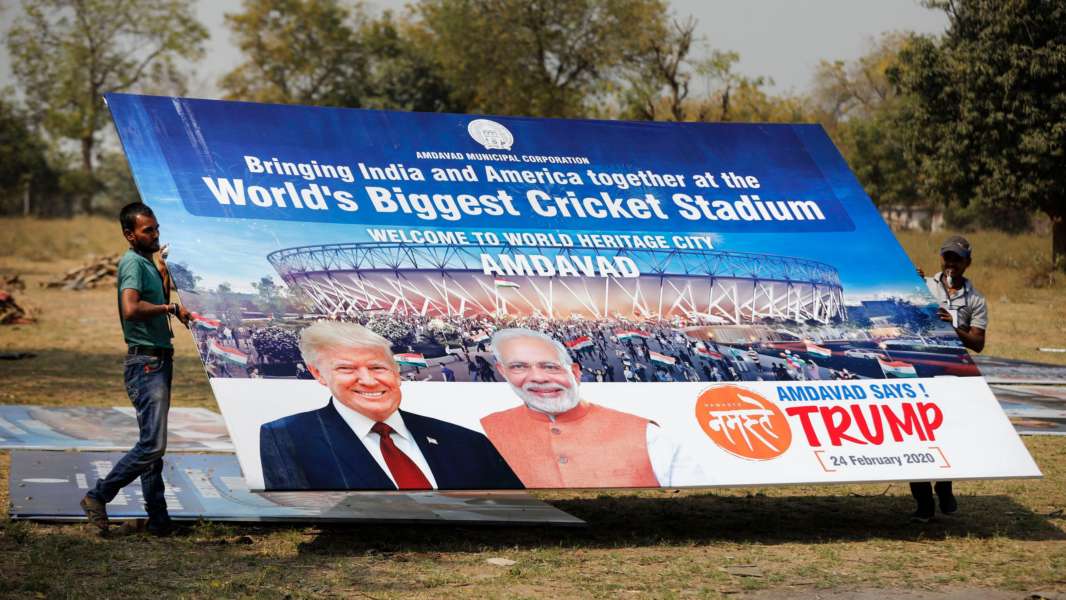 Cricket Stadium Ready to Host US Prez Trump, Gets Building Use Nod
19th February 2020 08:39 pm
The Quint

Workers carry a hoarding with pictures of the US President Donald Trump and Prime Minister Narendra Modi in Ahmedabad.
The newly built cricket stadium in Motera in Gujarat's Ahmedabad is now officially ready to host US President Donald Trump who, along with Prime Minister Narendra Modi, will address a gathering in the arena on Monday, 24 February.
The Ahmedabad Municipal Corporation (AMC) on Wednesday gave building use (BU) permission to the mega complex, clearing the way for the much-awaited event.
The decision to issue BU permit to the world's largest cricket stadium was taken by the AMC after considering various parameters related to structural stability, fire safety and steps taken for water harvesting, said Ahmedabad Municipal Commissioner Vijay Nehra.