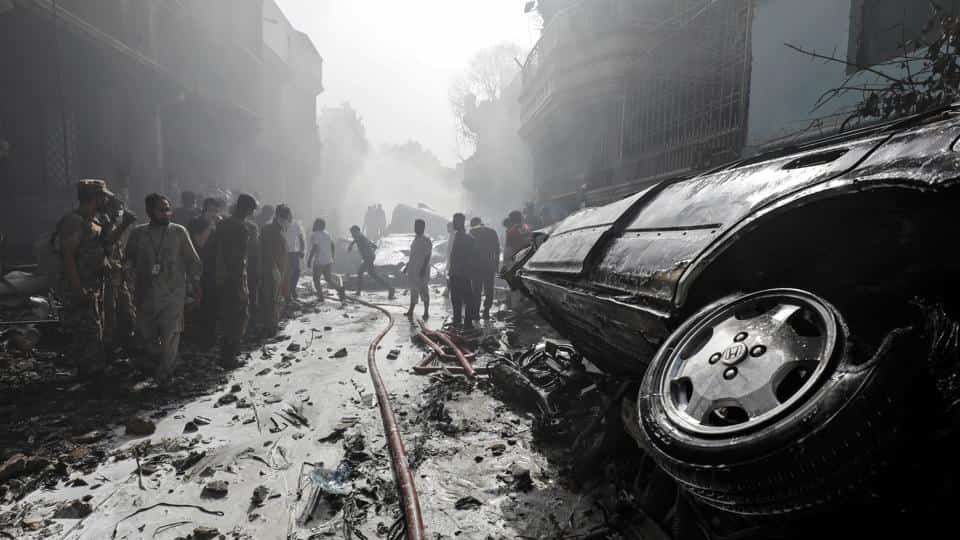 Bodies from the sky: Horror as PIA plane crashes among homes in Pakistan
23rd May 2020 02:06 am
Hindustan Times

Raja Amjad was out for an ordinary afternoon drive in Karachi, Pakistan's largest city, when he was blindsided by a crashing plane and the body that landed on his car.
The body came from Pakistan International Airlines flight PK8303, which ploughed into buildings in a crowded Karachi neighbourhood, exploding upon impact and sending a plume of thick-black smoke into the air.
As Amjad jumped from his vehicle, he looked overhead to see another passenger still alive and dangling from the plane's emergency exit, calling for help.
'He was alive. He was speaking. He asked me to save him.