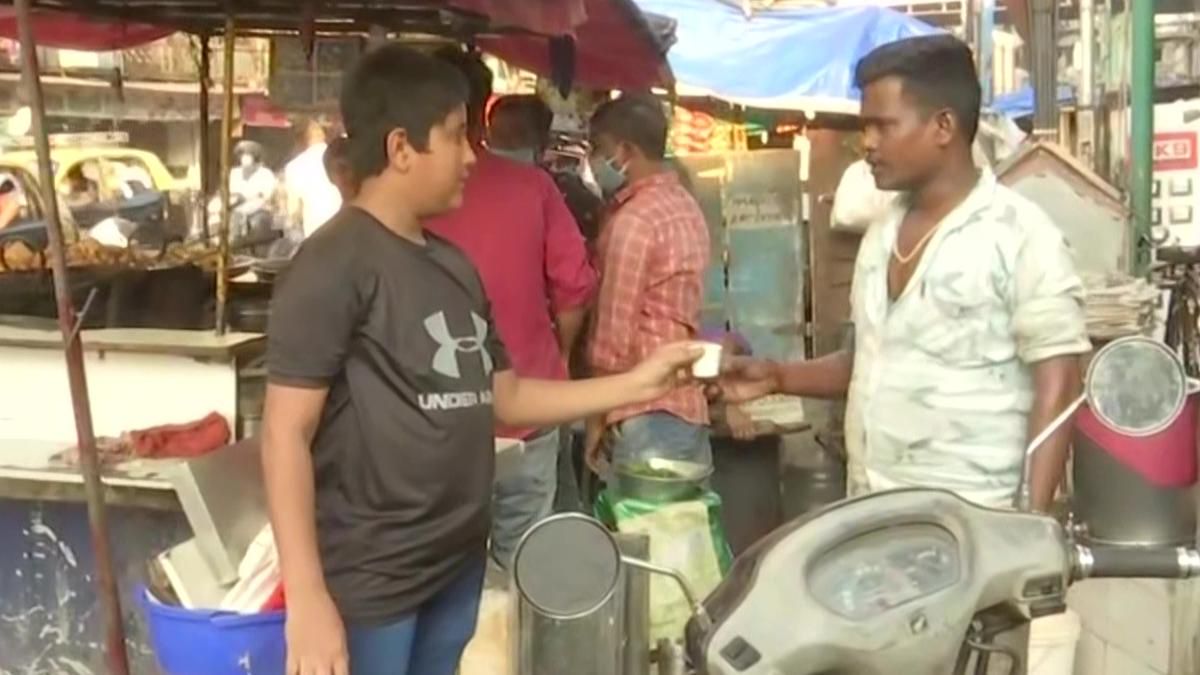 Mother loses job in lockdown, Mumbai teen takes to selling tea to help sisters attend classes
30th October 2020 09:50 am
India Today

A 14-year-old boy was forced to give up his studies after his mother's earning stopped due to the Covid-19 lockdown. The boy then took to selling tea to help his mother and ensure his sisters get to study via online classes.
According to ANI, Subhan makes tea at a shop in the Bhendi Bazaar area in Mumbai and sells it in the nearby areas. The boy doesn't have a shop to himself.
Subhan's father had died 12 years ago and since then his single mother has been providing for the family. She worked as a school bus attendant before the schools were shut due to the lockdown.
"My sisters study via online classes, I'll resume mine after schools reopen," said Subhan, while selling tea to his customers in the Mumbai market area.