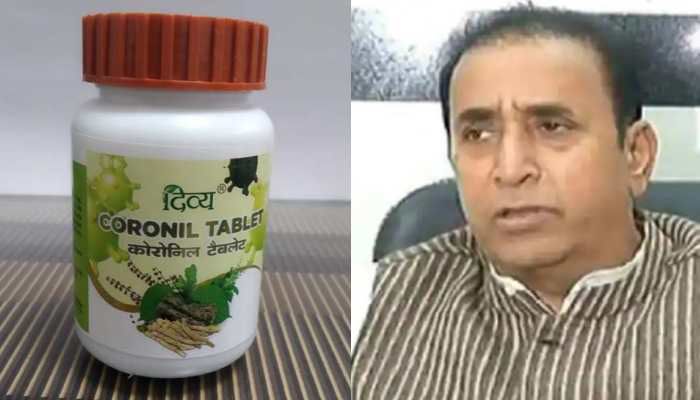 Sale of Patanjali's Coronil tablets won't be allowed in Maharashtra, says Home Minister Anil Deshmukh
23rd February 2021 05:21 pm
Zee News

Mumbai: Maharashtra Home Minister Anil Deshmukh on Tuesday (February 23, 2021) said that the sale of Patanjali's Coronil tablets won't be allowed in the state without proper certification.
Anil Deshmukh took to his official Twitter account to announce the news. He said, "The IMA has questioned the said 'clinical trials' of Coronil & WHO refuted the false claims made by Patanjali Ayurveda for giving any certificate regarding its effectiveness for COVID-19 treatment."
He added, "Launching such a drug hurriedly and being endorsed by two senior Central Union Ministers is highly deplorable.