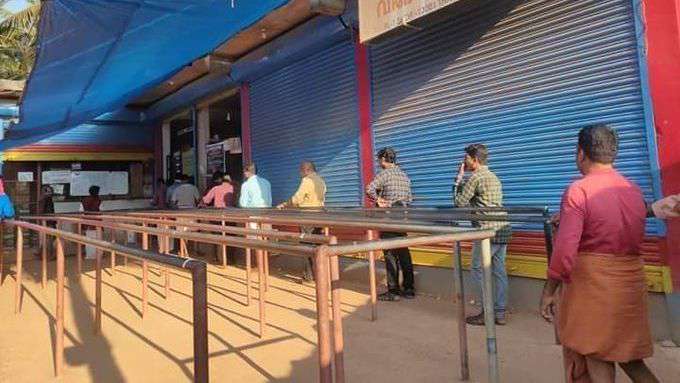 Kerala Records 112 Cases While 6 More COVID-19 Patients Recover
26th March 2020 07:45 am
The Quint

People line up outside alcohol store in Kerala.
Nine more COVID-19 positive cases were confirmed in Kerala on Thursday, 26 March, taking the total tally to 112 active cases. Twelve people earlier diagnosed with COVID-19 have recovered so far, as six more patients were discharged after being declared virus-free.
Four patients had earlier tested negative and now two more people - from Palakkad and Thrissur - have recovered. Three students who came from Wuhan in China and a person in Kannur had earlier recovered.

The state government stated 91 out of the total 118 positive cases were persons who had travelled abroad.