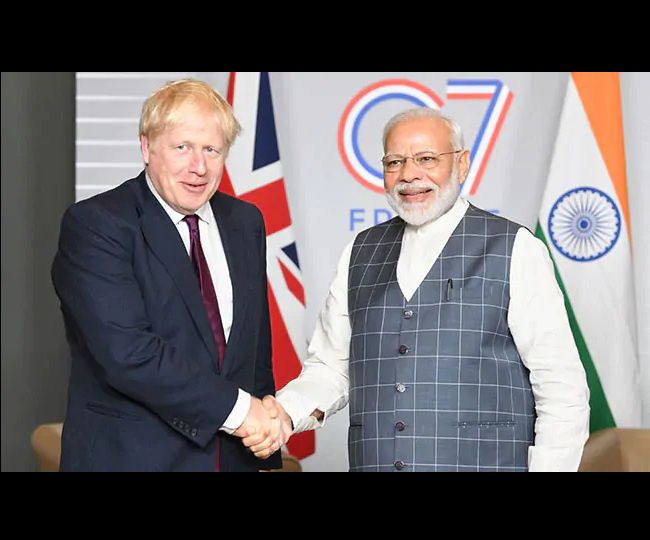 UK PM Boris Johnson cancels his next week's India visit amid COVID-19 crisis
19th April 2021 03:05 pm
Jagran English
New Delhi | Jagran News Desk: United Kingdom (UK) Prime Minister Boris Johnson on Monday cancelled his next week's visit to India amid the alarming spike in due to the current coronavirus situation in India.
In a statement, his office said that Johnson and PM Modi will hold a talk later this month to "agree and launch their ambitious plans for the future partnership between the UK and India".
"In the light of the current coronavirus situation, Prime Minister Boris Johnson will not be able to travel to India next week," it said.
Johnson was supposed to visit India next week to agree a Roadmap 2030' for re-energised India-UK relations across trade and investment and climate action.