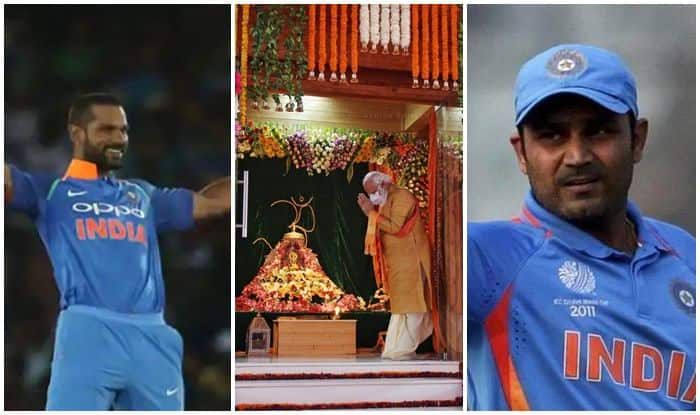 Ram Mandir Bhoomi Pujan: Gautam Gambhir to Virender Sehwag, How Cricket Fraternity Hailed PM Narendra Modi's Ayodhya Visit
05th August 2020 08:04 pm
India.com

In a bid to pave the way for the long-held construction of Ram Temple on the site of Ram Janmabhoomi, Prime Minister Narendra Modi visited Ayodhya on Wednesday and laid the 40kg silver brick in the 'Bhoomi Pujan' of the grand temple.
The ground-breaking event drew attention as citizens from all over the nation stayed glued to their TV sets during the pandemic to get a glimpse of Modi creating history. The event was attended by political and spiritual leaders.
While the social media and all the news channels were carrying this story all day long, the Indian cricketers were not too far behind as they took to Twitter and reacted on the historic occasion hailing the Prime Minister of India.