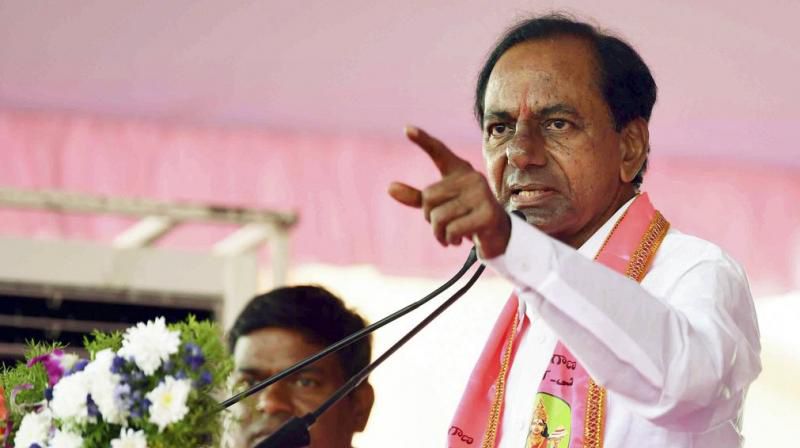 KCR declares total war against BJP, tells leaders to expose Centre's manipulations
21st November 2020 11:46 pm
Deccan Chronicle

HYDERABAD: Telangana Rashtra Samithi (TRS) president and Chief Minister K. Chandrashekar Rao is said to have directed party leaders to launch a hard-hitting strategic attack against the BJP in the Greater Hyderabad Municipal Corporation (GHMC) elections.
He has given a clear indication to the party with his scathing attacks on the BJP by raising disinvestments of central public sector units, and its policies on farmers and workers, in the Parliamentary Party and Legislature Party meeting. Party leaders are carrying it forward.
On Saturday, they attacked the BJP-led government at the Centre on the new pension scheme, which employees see as being detrimental to their interests.