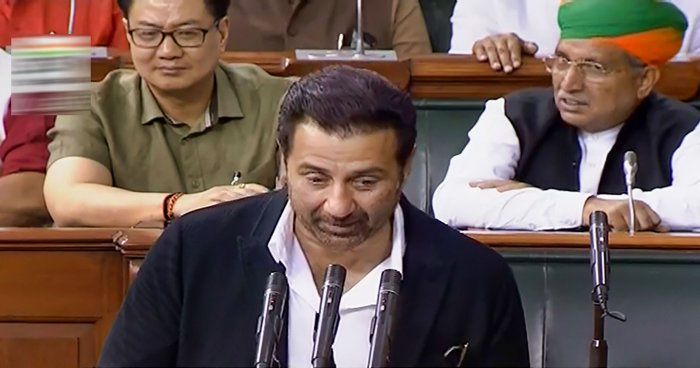 No link with Deep Sidhu, says BJP MP Sunny Deol
27th January 2021 03:40 pm
Deccan Herald

PTI,
BJP MP Sunny Deol has clarified that he or his family members have no links with actor Deep Sidhu who was among protesters at the Red Fort during farmers' tractor parade in Delhi.
Deol said he had clarified earlier also that he had no link with Sidhu.
'I have already made it clear through Twitter on December 6 that I or my family have no links with Deep Sidhu,' Deol said in a tweet on Tuesday night.
Deol also said that he was deeply saddened over the incidents which unfolded at the Red Fort on January 26.
Wielding sticks and clubs and holding the tricolour and union flags, tens of thousands of farmers atop tractors broke barriers, clashed with police and entered Delhi.