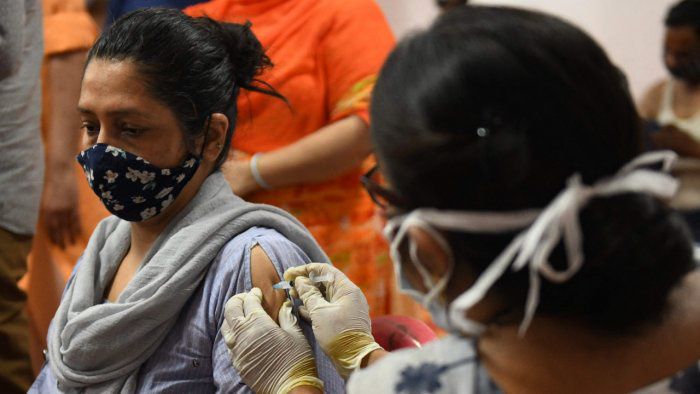 13.78 crore Covid-19 vaccine doses given between June 21 and July 22
22nd July 2021 11:08 pm
Deccan Herald

Sagar Kulkarni,
India administered 13.78 crore doses of Covid-19 vaccines within a month of launching the centralised free vaccination drive on June 21.
The total number of doses administered as of June 20 was a little over 28 crore, while the number crossed to 41.78 crore on July 21.
As on Thursday, India had administered cumulatively 42.28 crore doses of vaccines with 48.86 lakh shots given to beneficiaries by 7:00 pm.
The first day of the new vaccination drive on June 21 had witnessed a record number of 86 lakh vaccinations.
Over 41.76 crore vaccine doses administered in India so far: Health Ministry
However, the daily number of vaccine doses administered dipped thereafter, but stabilised around an average of 40 lakh doses every day.
Read all the latest updates on COVID-19 here.