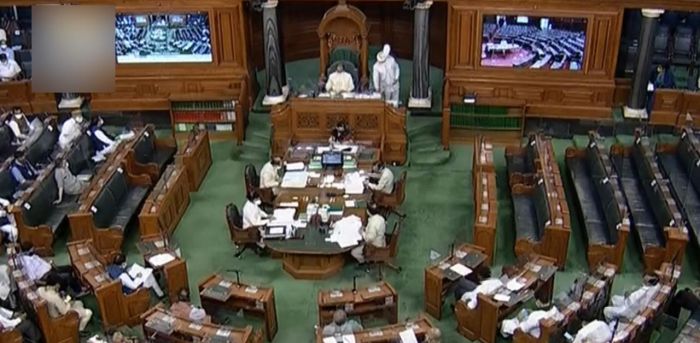 Monsoon Session ends on bitter note
24th September 2020 07:05 am
Deccan Herald

Sagar Kulkarni,
The 10-day Monsoon Session of Parliament ended on a bitter note on Wednesday amid a boycott by the opposition over suspension of its eight members for unruly behaviour in the Rajya Sabha.
The session, which was held under the shadow of the Covid-19 pandemic, saw growing distrust between the government and the opposition, which moved a no-confidence motion against Rajya Sabha Deputy Chairman Harivansh.
Another first, perhaps, was the overnight protests on Parliament lawns by eight Rajya Sabha members who were suspended for unruly behaviour when the House had taken up two bills ushering in farm sector reforms, which were passed amid din on Sunday.