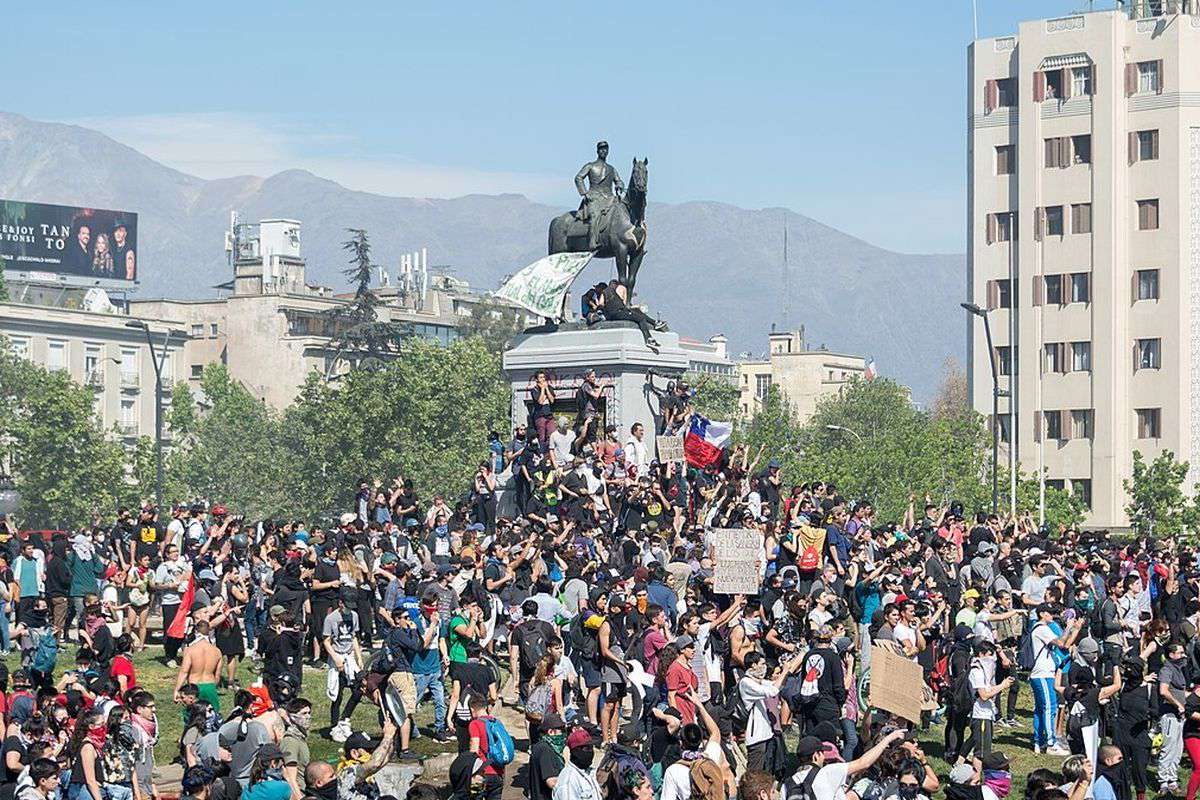 Thousands of anti-govt protesters take to streets in Chile, demand resignation of police chief
15th February 2020 01:35 pm
The Statesman

Thousands of people gathered onto the street in the Chilean capital Santiago, to celebrate Valentine's Day by demanding the resignation of the controversial national police chief who is accused of human rights violations during ongoing civil unrest in the country.
Friday's gathering at the Plaza Italia took place in a generally peaceful and festive atmosphere, had been announced on social networks as "Valentine's Day without Rozas", demanding the ouster of General Mario Rozas, head of the Carabineros of Chile's militarized national police.
The peaceful gathering was a contrast to last week's clashes between protesters and police at the Plaza Italia, one of the most popular sites of protests in the country.