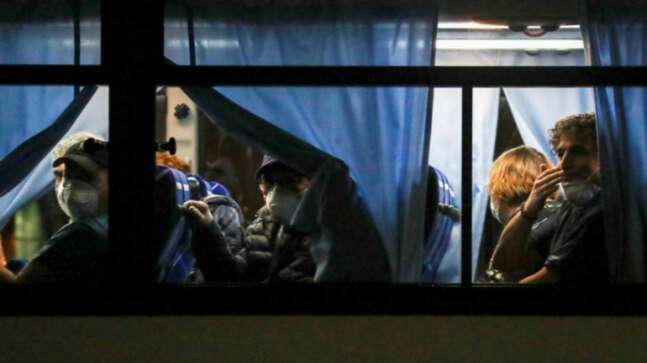 Americans disembark from coronavirus-hit Japanese cruise
17th February 2020 01:20 am
India Today

American passengers were taken off a cruise liner on Sunday to fly home after being quarantined for two weeks off Japan, while China said that the rate of new coronavirus cases had slowed, calling that proof its steps to fight the outbreak were working.
An announcement on the tannoy aboard the Diamond Princess, where 3,700 passengers and crew have been held since February 3, told Americans to get ready to disembark on Sunday evening for charter flights home. Passengers wearing masks could later be seen waving through the windows of buses parked near the ship.
Canadian, Italian, South Korean and Hong Kong passengers were expected to follow soon, after their governments also announced plans to repatriate passengers.