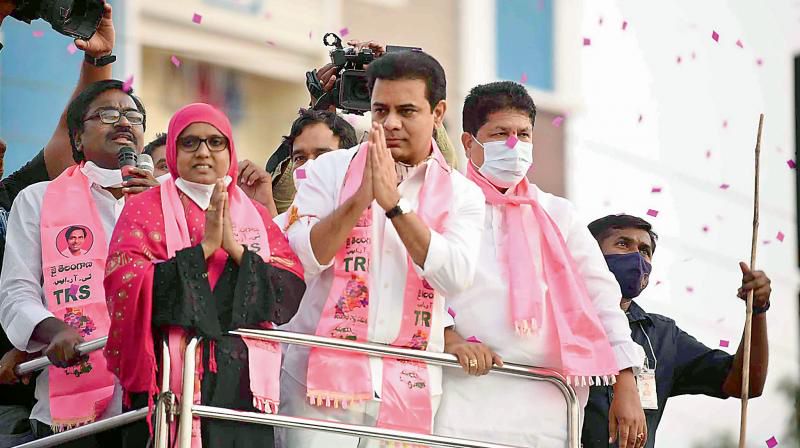 Scramble to be in KTR 'Cabinet'
25th January 2021 04:36 am
Deccan Chronicle

ADILABAD: The likelihood of TRS working president K.T. Rama Rao being made Chief Minister has sparked frenzy with a major rise in the numbers of Cabinet berth hopefuls from Komaram Bheem Asifabad.
With this in mind and to win over his attention many senior MLAs are meeting Rama Rao and seeking his help in sanction of funds for various development works and welfare schemes.
Adilabad MLA Jogu Ramanna, who was in the state's first Cabinet, is among the aspirants for a berth in Rama Rao's team such a development takes place.