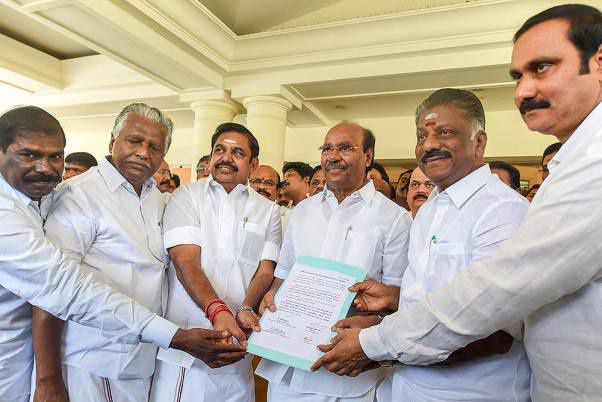 Tamil Nadu Assembly Polls: AIADMK Confirms Alliance With PMK
27th February 2021 10:26 pm
Outlook

The ruling party in Tamil Nadu, AIADMK settled on a seat-sharing deal with PMK for the upcoming state assembly elections, allotting the S Ramadoss-headed party a total of 23 seats.
The party has decided to work with PMK as allies for the ensuing polls, informed AIADMK Coordinator and Deputy Chief Minister O Panneerselvam.
"As per the agreement reached between AIADMK and PMK, 23 seats have been allotted to PMK," in the ruling party-led alliance, he said in the presence of Chief Minister K Palaniswami and PMK Youth Wing leader and Rajya Sabha member Anbumani Ramadoss.