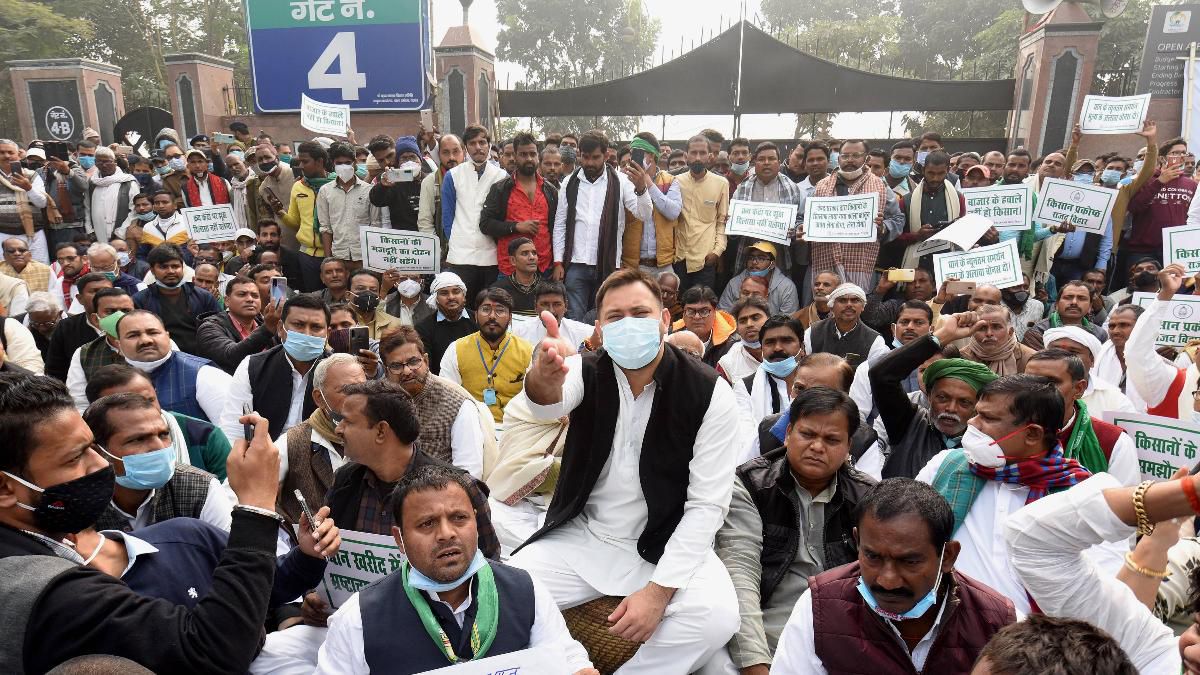 Stop us if you can: Tejashwi Yadav challenges Nitish Kumar, holds protest against farm laws
05th December 2020 01:41 pm
India Today

The opposition Rashtriya Janata Dal (RJD) in Bihar held a demonstration in Patna in protest against the farm laws. Tejashwi Yadav, too, has joined the protest against the farm laws and demanded the Centre to withdraw the "black" farm laws.
Tejashwi Yadav had on Friday declared that he will be sitting on dharna on Saturday at Gandhi Maidan in Patna in support of the farmers who have been protesting at Delhi borders.
Since morning, hundreds of RJD and Congress workers assembled at Gandhi Maidan but they were not allowed to go inside by the local administration due to the pandemic. The ground opens between 6 am and 10 am for morning walkers.