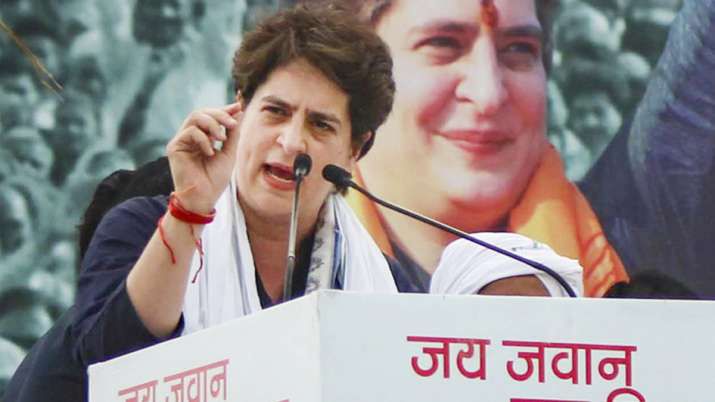 '100 months': Priyanka Gandhi vows to fight against farm laws as farmers protest completes 100 days
08th March 2021 09:16 am
India TV

Image Source : PTI
Priyanka Gandhi Vadra addresses a Kisan Mahapanchayat at Kaili in Meerut district on Sunday.
Senior Congress leader Priyanka Gandhi Vadra has lashed out at the Modi government over the three farm laws. Priyanka accused the government of 'insulting' the tillers as the Congress leader said that she will stand in support of the farmers "even if it takes 100 months".
"The farmers have been struggling for 100 days. More than 200 farmers have been martyred. It was the responsibility of the government to go to the farmers and talk to them," she said in a tweet in Hindi and shared pictures of her addressing a large gathering at the 'kisan panchayat' in Meerut on Sunday.