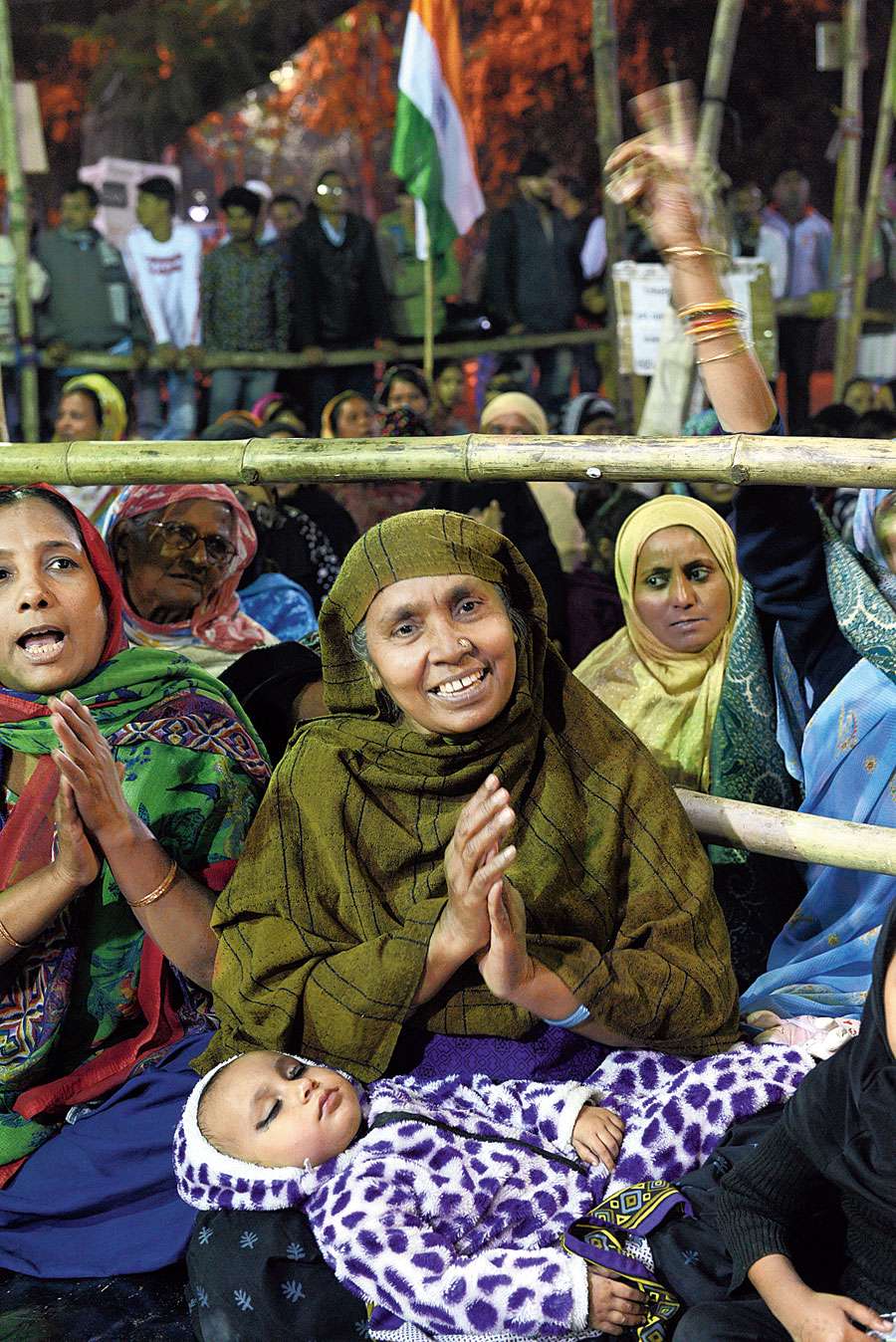 'Here for my grandchild'
17th February 2020 01:15 am
The Telegraph

A 50-year-old woman sat at Park Circus Maidan chanting "hum ek hain (We are one)", while her one-year-old granddaughter slept on her lap.
Akbari Begum and her daughter-in-law have been coming to the protest ground every day for the past month, all the way from Entally.
"I am here for her (granddaughter's) future. Who do I leave her at home with when both her mother and I have to come here?" asked Akbari Begum.
The sit-in to protest the new citizenship regime began at Park Circus Maidan on January 7.
It is a call of duty that Akbari and many other women like her feel compelled to attend, leaving the comforts of their homes and compromising on their chores or source of income day after day.