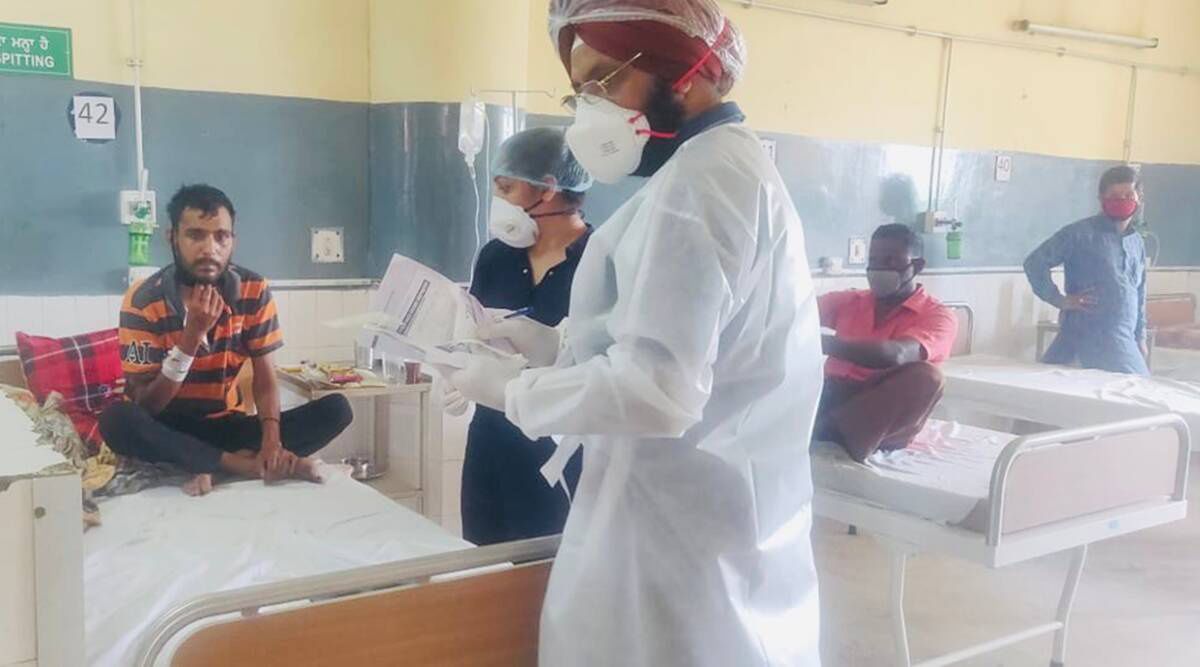 Doctors battle Covid at Punjab's biggest civil hospital: 'No duty, off-duty hours'
05th May 2021 09:56 am
The Indian Express

After making frantic rounds of Covid wards at Punjab's biggest civil hospital for seven hours, Dr Bhupinder Singh has finally taken off his PPE suit. But there is no time to rest as calls from patients in home isolation and even junior doctors pour in for consultation.
At the fore-front of treating Level-2 and Level-3 patients at the Jalandhar Civil Hospital since last year, Dr Singh says his entire team has been working 24×7 to help people at the time of this mammoth crisis.
'There are no 'duty, off-duty' hours. We have to save lives,' he says, in between calls.
Jalandhar Civil Hospital has 200 beds are dedicated for the L-2 patients and 56 beds are for the L-3 patients.