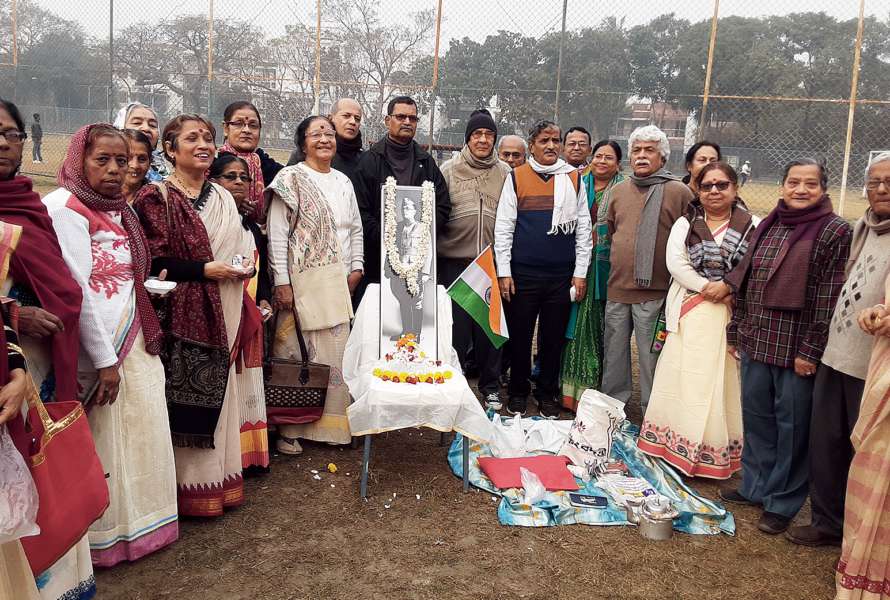 Salt Lake Laughing Club's tribute to Netaji
21st February 2020 02:15 am
The Telegraph

Salt Lake Laughing Club marked the birth anniversary of Netaji Subhas Chandra Bose with cultural programmes at their regular venue FE Park.
They began with a chorus of Oi mahamanab ashey followed by Mandira Mukherji Dandapat's recitation of the poem Netaji Tomake Chai. Namita Dutta and Dilip Karmakar recited self-composed poems and Indira Banerjee paid tribute through Tagore's poetry and songs. Soumitra Mondal and Manisha Mondal presented a patriotic song Muktiro mandiro sopano toley.
"I came to know of this programme only two days ago but I knew exactly what I would perform," said Rabindrasangeet singer Swapan Chatterjee.