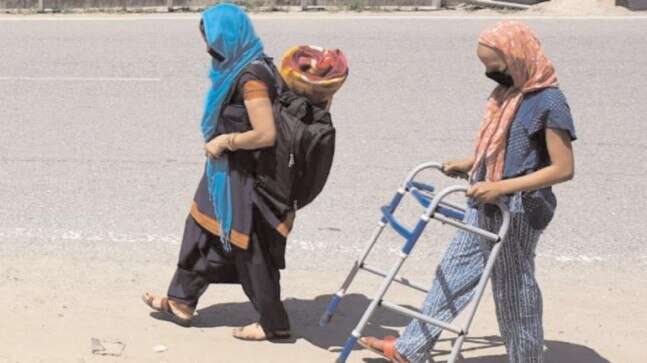 Coronavirus pandemic: 13-year-old cancer patient walks back home in Rajasthan
30th March 2020 04:31 am
India Today

Vishaka, a 13-year-old cancer patient girl who underwent leg operation at AIIMS was found walking back home to Pushkar in Rajasthan in the absence of transport. From AIIMS, the girl and her parents took a bus to Dhaula Kuan from where they started walking home.
India Today TV team met the girl and family, carrying heavy bags near Gurugram, Haryana border. Vishaka's mother Ganga, while explaining the situation said she has cancer in the leg.
"Right now, we are walking because there was no transport available. The bus dropped us far away and now from here, we will go to Pushkar in Rajasthan," she said.