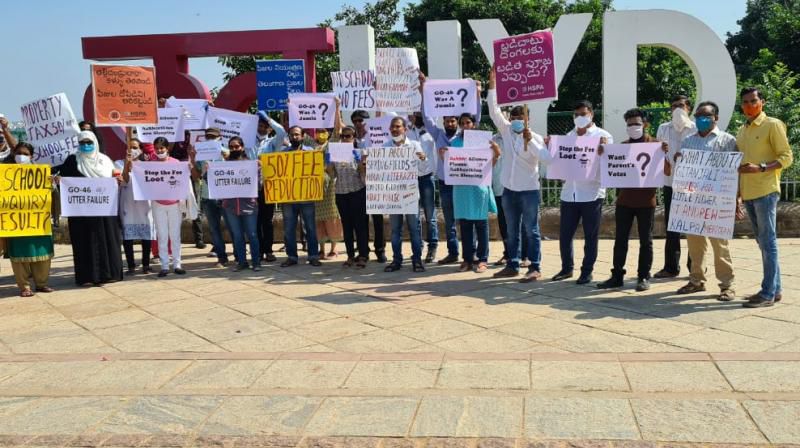 HSPA members register protest against Telangana government over fee regulations
21st November 2020 11:57 pm
Deccan Chronicle

Hyderabad: Members of the Hyderabad Schools Parents Association (HSPA), on Saturday gathered at the People's Plaza to demonstrate their agitation against non-implementation of GO46 by the government.
The parents say that the government has been tight lipped since the introduction of the government order for fee collection, in spite of giving several representations to all education department officials.
Claiming that the present TRS government has failed its own promise during 2016 civic polls to bring fee regulation in private schools and stop the commercialization of education, parents have made several demands in view of the upcoming GHMC elections.