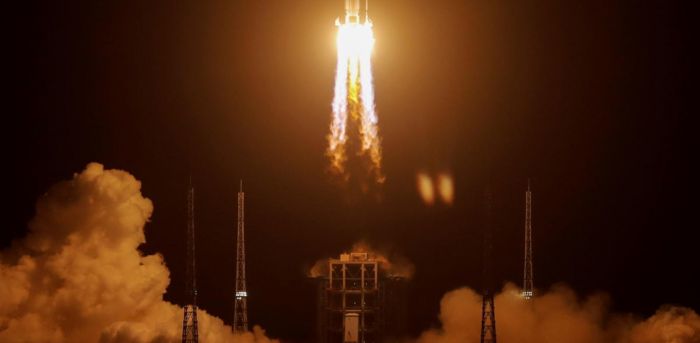 Chinese space probe completes moon sampling
03rd December 2020 09:47 am
Deccan Herald

AFP,
A Chinese space probe sent to gather material from a previously unexplored part of the moon has completed its mission and is preparing to send back the world's first lunar samples in four decades, Beijing said Thursday.
China has poured billions into its military-run space programme, with hopes of having a crewed space station by 2022 and eventually sending humans to the Moon.
The Chang'e-5 spacecraft, named after the mythical Chinese moon goddess, landed on the moon Tuesday and has now completed its gathering of lunar rocks and soil, the China National Space Administration said.