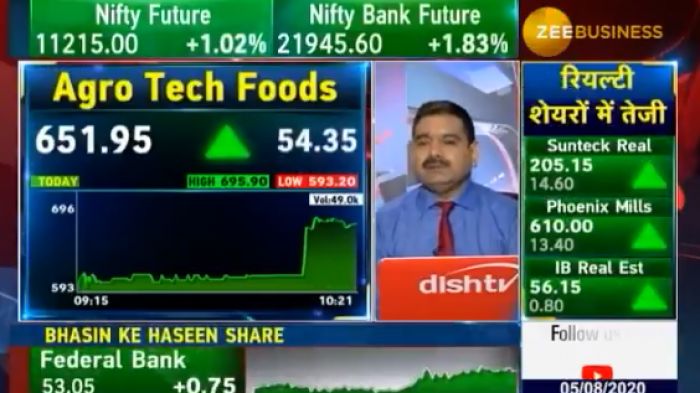 Mid-cap Picks with Anil Singhvi: Agrotech, Hawkins to Sasken, 3 best stocks to buy to make money
05th August 2020 07:38 pm
Zee Business

Stock markets are on a yo-yo course and it is turning increasingly tough to chart trends. However, analysts are saying there is money to be made in this situation too. In today's edition of Special Mid-Cap Picks show with Zee Business Managing Editor Anil Singhvi, market analyst Sandeep Jain recommended three stocks which he said have great potential to give bumper returns to investors. Here we provide the reasons and reveal the strategic plan to buy these stocks to get a real chance to make some real good money.
Top Stocks To Buy: Agrotech Foods
Jain picked Agrotech Foods as his top stock to buy with a long term view.