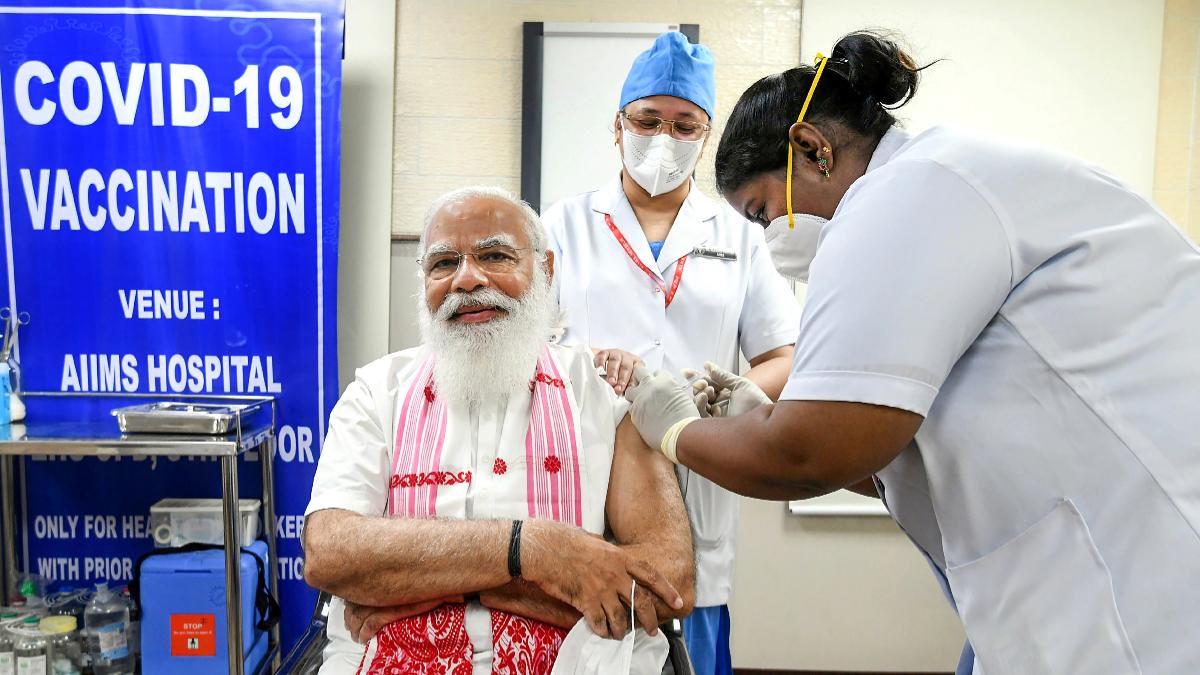 PM's photo on Covid vaccination certificates: EC seeks Health Ministry's response on TMC complaint
06th March 2021 12:33 am
India Today

Find a solution to Prime Minister's image on Covid-19 vaccination certificates in poll-bound states, the ECI has told the Union Health Ministry. Assembly elections are due in four states and one UT between March 27 and April 29 of this year.
The Election Commission of India's request was in response to a complaint filed by Trinamool Congress Rajya Sabha MP Derek O'Brien.
In his complaint to the Chief Election Commissioner Sunil Arora, O'Brien had objected to PM Narendra Modi's name, image and message on vaccination certificates.
"After elections have been declared, the PM is debarred from publicising his name and claiming credit in this manner through government's Co-WIN platform of vaccination," TMC MP Derek O'Brien had said in his letter to the CEC.
O'Brien had further urged the Election Commission to stop the Prime Minister from taking "unfair advantage and undue publicity at taxpayer's cost during the conduct of elections".