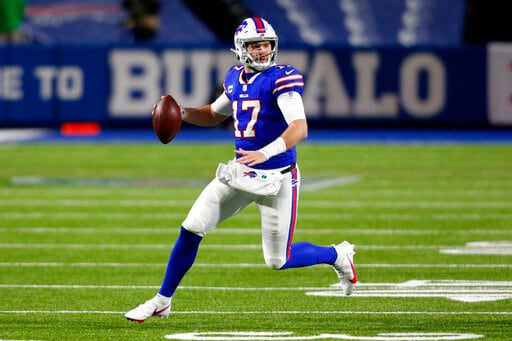 Mahomes, Other QBs In Final 4 Share Affinity For Deep Throws
20th January 2021 03:54 am
News18

Just in case it matters, Chad Henne isn't nearly as likely as Patrick Mahomes to chuck the ball deep down the field for the Kansas City Chiefs.
The sample size is closer than people might think as well.
If Mahomes can't start the AFC championship game against Buffalo because of concussion protocols, Kansas City will be the only team in the final four without a quarterback tending to look downfield for throws.
And if Mahomes is cleared to play Sunday against Josh Allen and the Bills, well, it might be a good week to put defensive backs through plenty of those backpedal-turn-run drills.
I think I have to focus on the fundamentals for myself, Mahomes said before the 22-17 divisional-round win over Cleveland last weekend.
The good thing about this team is we have a lot of great playmakers that can make plays happen in space and so if Im getting the ball out of my hands and getting it to them, if thats holding it or stretching plays out and throwing deep passes or getting it out quick, whatever way in order to have success on the field, Ill try do that.