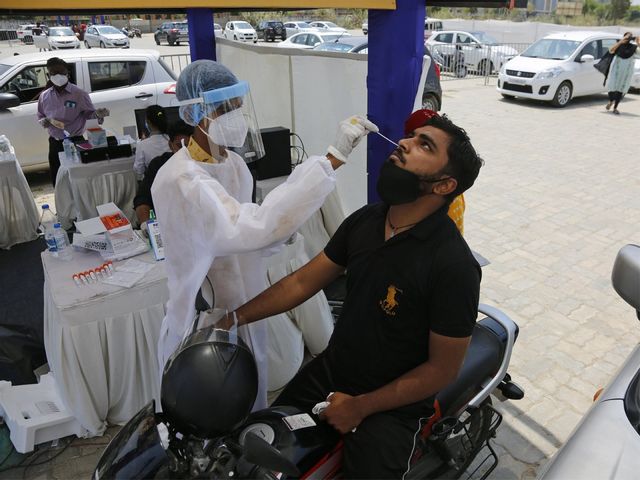 'More young people testing COVID positive in second wave; displaying dry mouth, nausea, headache as symptoms'
18th April 2021 04:38 pm
TimesNowNews

New Delhi: With India continuing to register a surge in daily coronavirus cases, the head of a diagnostic firm has said that more young people as compared to old are testing positive for COVID-19 during the second wave.
Gauri Agarwal, chief of the Genestrings Diagnostic Centre, said that symptoms being displayed by infected people are also different this time compared to the ones displayed during the first wave.
She listed dry mouth, gastrointestinal issues, nausea, loose tools, red eyes and headache as symptoms of COVID-19 being displayed by patients.
"A lot of young people are testing COVID-19 positive as compared to old people.