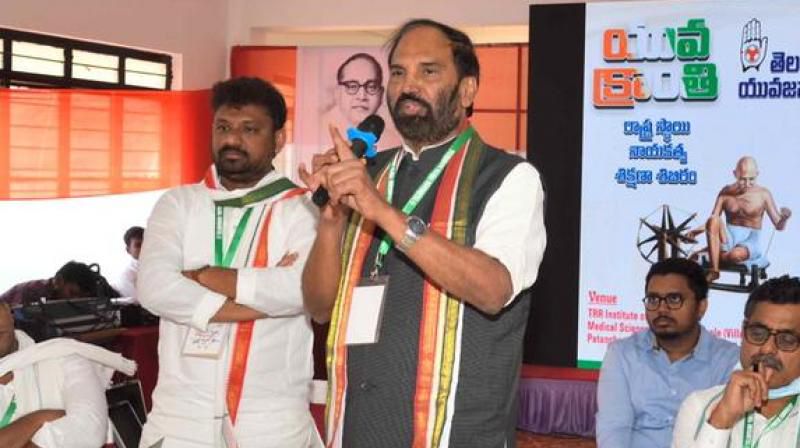 Congress won't be impacted if TRS, BJP steal some of our leaders: Uttam
25th February 2021 01:20 am
Deccan Chronicle

Hyderabad: Telangana Congress chief N. Uttam Kumar Reddy said on Wednesday that the Congress campaign for the MLC elections for the two graduate constituencies was receiving tremendous response.
Addressing two different election meetings, the Nalgonda MP Uttam Kumar Reddy said that Congress candidates Ramulu Naik and G. Chinna Reddy have been enjoying the backing of organizational strength in all six districts. Besides PCC and DCC office bearers, he said, leaders of all frontal, departments and various cells were actively working for the victory of Congress.
He claimed that neither the TRS nor the BJP has so much reach or strength to face Congress, although both were trying to lure voters with money and other sops.