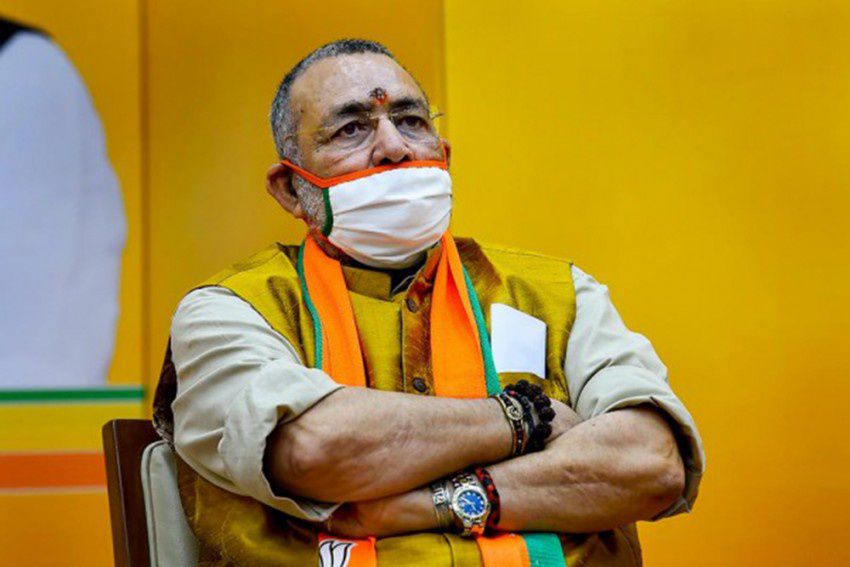 'Officials Don't Listen To You? Beat Them Up With Bamboo Sticks': Giriraj Singh's Advice To Constituents
07th March 2021 08:26 am
Outlook

Dishing out an unusual advice, Union minister Giriraj Singh on Saturday asked his constituents in Bihar's Begusarai to 'beat' government officials who do not pay heed to people's concerns.
The BJP leader, who is known for speaking his mind, made the comments while addressing a function organised by an agriculture institute in Khodawandpur. He further urged people to beat such nonchalant officials with 'bamboo sticks'.
The firebrand leader expressed concern over the fact that he frequently receives complaints from his constituents that officials there are not duly carrying out their duties.