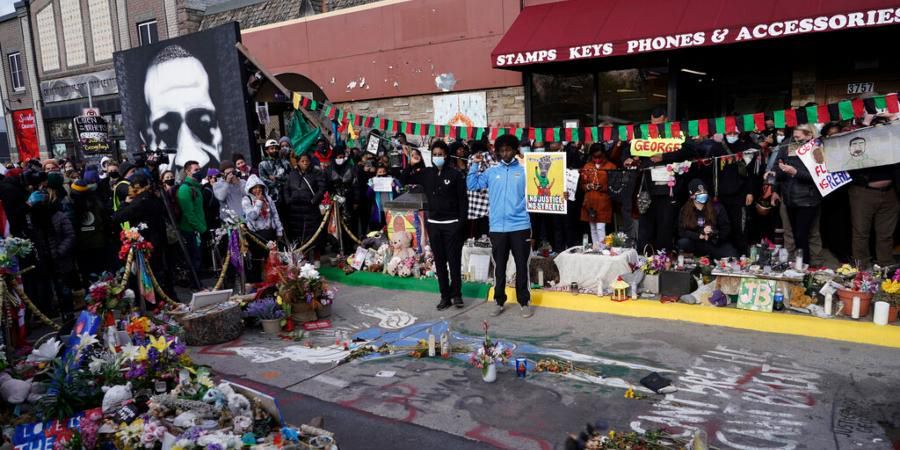 WATCH | George Floyd Square witnesses silence, then cheers as Derek Chauvin proved guilty
21st April 2021 08:01 am
The New Indian Express

By Associated Press
MINNEAPOLIS: There was quiet, just for a moment, as hundreds of people standing in the intersection at 38th Street and Chicago Avenue crowded in to listen to the news.
"They're announcing the verdict!" someone shouted, calling for silence.
Then thunderous cheering filled the place where George Floyd was pinned beneath a police officer's knee nearly a year ago, begging for air and his mother. Many people wept. Some sobbed.
They were cheering the first guilty verdict for the fired officer, Derek Chauvin, who was charged with murder and manslaughter.